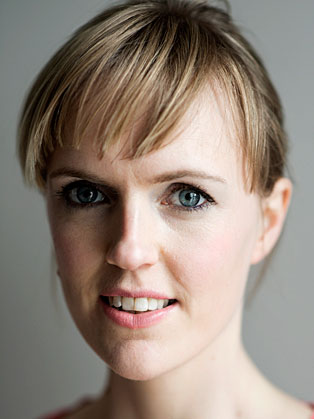 Best known for:
Holly Walsh is best known as a comedian.
Summary:
Holly Walsh is an English comedian and comedy writer, known mainly for her work on TV and radio in the UK.
Biography:
Holly is currently working on scripts for both the BBC and Channel 4 and in 2015 hosted her own BBC Radio series, Best Behaviour. Her stand-up credentials were established with her 2008 Best Newcomer win at the Chortle Awards and confirmed with an Edinburgh Comedy Award nomination three years later for her debut Fringe show, Hollycopter. The show also enjoyed a sell-out run at the Soho Theatre in 2012. Holly has since returned from another successful run at the Edinburgh Fringe Festival 2014 where her sold-out show Never Had It was warmly received by audiences and critics alike, most notably The Observer who lauded Holly's 'gift for original lines and images that make the show a joy.' In April 2015 she brought the show to London for a critically-acclaimed run at The Soho Theatre.
Holly has featured on many of the top TV comedy shows including, 8 Out of 10 Cats, 8 Out Of 10 Cats Does Countdown, Never Mind the Buzzcocks, Would I Lie To You?, QI and Mock The Week, as well as hosting the Channel 4 series TNT alongside Jack Whitehall. She is often heard on radio and has appeared on shows such as Just a Minute, The Unbelievable Truth, The Now Show, The News Quiz and Charlie Brooker's So Wrong It's Right for Radio 4. As well as these guest appearances, Holly is much in demand as a writer for TV and radio and has written widely for both.
On top of her TV and radio commitments, Holly's live work remains a key element of her career and sees her perform at the best comedy clubs in the country. She was one of the founders of Popcorn Comedy and regularly comperes the Happy Mondays comedy night in London.
Fee range:
Please Enquire