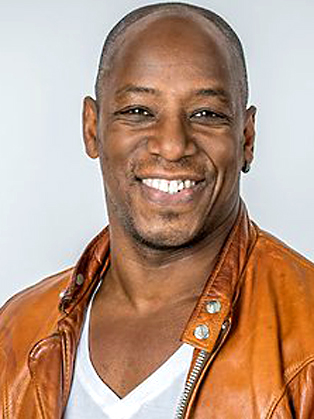 Best known for:
Ian is a former Arsenal and England footballing legend, television and radio personality and football commentator.
Summary:
Ian Wright MBE has an electric personality that used to light up the matches in which he played and now brings radiance to his appearances as a TV and radio performer.
Biography:
Wright enjoyed success with London clubs Crystal Palace and Arsenal, spending six years with the former and seven years with the latter. With Arsenal he has lifted the Premier League title, both major domestic trophies, and the European Cup Winners Cup. He played 581 league games, scoring 387 goals for seven clubs in Scotland and England, earning 33 caps for the English national team.
He also played in the Premier League for West Ham United and Nottingham Forest, the Scottish Premier League forCeltic and the Football League for Burnley.
After retiring from the game he has been active in the media, usually in football related TV and radio shows. His sons, Bradley and Shaun are both professional footballers.
In March 2007, Wright was appointed Director of Football Strategy of Isthmian League team, Ashford Town, and him taking his place on the Board of Directors, following his purchase of a stake in the club.
In 2013 he joined BT Sport as a studio analyst for their coverage of the Premier League, FA Cup, UEFA Champions League and UEFA Europa League.
Fee range:
Please Enquire