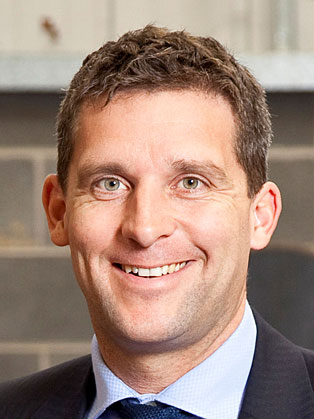 Best known for:
James Timpson is Chief Executive of Timpson, a family retail business.
Summary:
James Timpson is not only the Chief Executive of Timpson but also a cobbler and prison recruiter with a firm belief in upside down management.
Biography:
James Timpson strives to keep the business fresh and moving and is always up for trying new services and ideas. A major success to date is the revolutionary Timpson Pod, a standalone unit that sits in supermarket car parks. Following the installation of the first pod in Warrington in March 2010, these units have since become increasingly popular as a concession outlet for Supermarket stores and occupy prime spots in many supermarket car park locations up and down the country.
It's often the strangest and most out there ideas that provide the greatest rewards and none more so than James's maverick approach to recruitment. Working closely with the prison service, Timpson's are able to identify potential candidates within prisons w o have the right kind of personality to make it on release working within the business. It's a closely managed process from selection, training and mentoring up to release, with the opportunity to secure employment with the Company from walking out the gates. 10% of Timpson colleagues were recruited directly from prison.
James has gone on to Chair the Employers Forum for Reducing Reoffending, which is a group of likeminded employers who offer a second chance to people with a criminal conviction. EFFRR members actively encourage other employers to be more willing to recruit ex-offenders and are on hand to help guide businesses along the way to help maximise the success of any placements.
James's passion and enthusiasm for business, people, his team and the wider community was recognized in the Queen's Birthday Honors List in 2011 where he was presented with an OBE for 'Services to Training and Employment for Disadvantaged People'. The following year he was appointed the David Goldman Visiting Professor of Innovation for 2012/13, at the Newcastle University Business School helping to inspire and motivate budding entrepreneurs, business leaders and students alike. During 2015 he received the Albert Medal from the Royal Society of Arts and in Jan 2016 appeared in the Sunday Times 500 Most Influential list, acknowledging his recruitment of ex-offenders.
James was appointed the HRH Prince of Wales Ambassador for responsible business in the North West in 2015. It's well known that James is very much an advocate of providing people with a second chance and one of his main priorities during his term as Ambassador, is to encourage other businesses in the North West to get involved in as many as possible of Business in the Community's (BITC) brilliant employability programmes.
James lives with his wife Roisin and 3 children, Bede (17), Patrick (15) and Niamh (13) in Manley, Cheshire.
Fee range:
Please Enquire