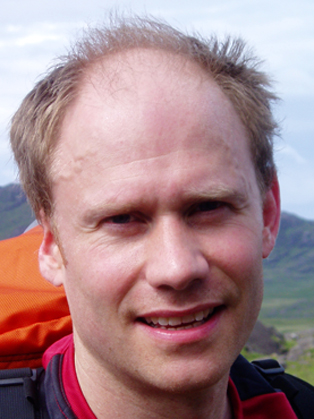 Best known for:
Jamie is an inspirational mountaineer who has overcome his disabilities to climb around the world.
Summary:
Jamie is the incredible Scottish mountaineer who, despite having no hands and feet, has made some amazing ascents all over the world. As a quadruple amputee, Jamie has also made many other remarkable achievements, raising many thousands of pounds for charity along the way.
Biography:
Jamie's great passion in life has always been mountaineering. At the height of his climbing career, tragedy struck unexpectedly when his climbing partner and him were caught for five days in a terrible storm after completing the North Face of Les Droites in the French Alps. The ensuing helicopter rescue was one of the most spectacular in the history of the Alps and made news headlines around the world. Unfortunately the rescue came too late for his partner Jamie Fisher but he survived despite severe frostbite and hypothermia. Later in hospital, all of Jamie's hands and feet had to be amputated.
After his accident, Jamie made amazingly swift progress, the story of which has been described by many as inspirational. Within three and a half months he had learnt to walk on prosthetic legs and had sufficiently re-learnt everyday tasks, such as washing, dressing and feeding well enough to be able to leave hospital.
Since the accident, Jamie has been active in many sporting activities including swimming, running, skiing, snow-boarding, paragliding, caving, orienteering and sailing. But it was returning to mountaineering that was to provide the greatest goal and the biggest challenge.
In July 2007, Jamie competed as part of a team of three very unusual sailors in the North Sea Yacht Race. A gruelling test of sailing expertise and endurance, The North Sea Yacht Race is one of the longest and perhaps most challenging ocean races in Northern Europe – across the North Sea between Stavanger in Norway and Macduff in Scotland. What made this particular team of sailors unique, was the fact that all three of them were amputees – each was missing one or more of our hands and feet.
Fee range:
Please Enquire