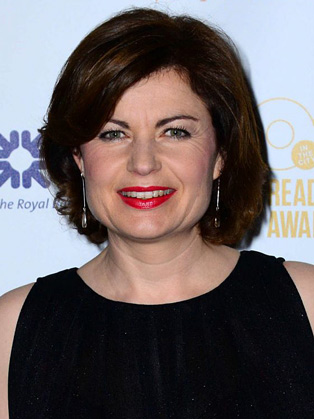 Best known for:
Jane Hill has been a journalist for more than 25 years.
Summary:
Jane Hill currently presents the BBC News at One, Six and Ten, and has a regular slot on the BBC News Channel; she also hosts the channel's weekly Film Review with Mark Kermode. She chairs Dateline London on BBC World News, and on radio presents Saturday PM on Radio 4. Jane has previously presented The World Tonight on Radio 4, and the Jeremy Vine programme on Radio 2.
Biography:
For TV news, Jane has covered national and international stories including a week of special programmes from Washington DC in the wake of the September 11th attacks; two US Presidential elections; Hurricane Katrina in New Orleans; many weeks of coverage from Portugal following the disappearance of Madeleine McCann; the London 2012 Olympics and Paralympics; the Glasgow Commonwealth Games; numerous British general elections; the tour of Canada by the Duke & Duchess of Cambridge; and the murder of the MP Jo Cox in Yorkshire. Passionate about the arts, Jane also fronts BBC News' annual coverage of the BAFTA Film Awards. She narrated the European premiere of 'Sing for a Cure', an American piece for orchestra and chorus, at London's Royal Festival Hall in 2009.
Jane has a BA (Hons) Politics Degree from the University of London. She is also a graduate of the BBC's Regional News Trainee Scheme, and a Fellow of the British-American Project.
Jane started volunteering in local radio as a teenager, and worked in radio for 10 years before moving into television. After her degree, she worked on Capitol Hill in Washington DC for five months, before joining the BBC full time.
Personal experience means Jane is hugely committed to her work in the field of equality, diversity & inclusion. She's involved with a number of charities and organisations that highlight the value of inclusion and role modelling. She has mentored young journalists, and hosts conferences and projects that focus on helping women & girls, and members of all minority groups, attain their potential. She is also proud to support Parkinson's UK because there is a history of the disease in her family.
Fee range:
Please Enquire