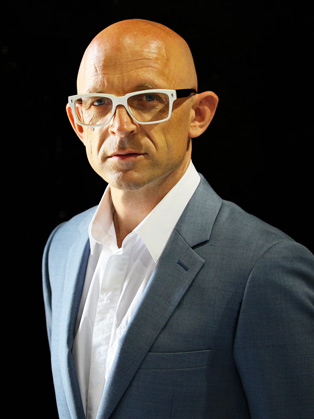 Best known for:
Jason Bradbury describes himself as a "first generation geek" and is fixated with tech and all things web-related.
Summary:
Jason Bradbury is an English television presenter, best known for presenting shows such as the Channel 5 technology programme The Gadget Show and the BBC One game show Don't Scare the Hare.
Biography:
Jason Bradbury is a former host of The Gadget Show UK. He has worked as a TV presenter and producer on hundreds of shows in a career spanning almost twenty years.
When it comes to gadgets, science and all things tech, Jason is a force of nature. His own inventions, which include the world's first working jet-powered hoverboard, have become legendary. He is also a private pilot and is licensed to build transmitters by the Home Office.
With a passion for technology and science that is utterly infectious, Jason brings confidence to his performance on camera rarely seen in factual television. He also boasts excellent comic abilities, developed during his years a performing in a double act with Little Britain star David Walliams.
Publications:
His first book, Dot Robot, was published on 5 February 2009 and his second novel in the Dot Robot series of techno-thrillers. Atomic Swarm, was published on 1 February 2010. The third book, Cyber Gold was published on 7 April 2011.
Fee range:
Please Enquire