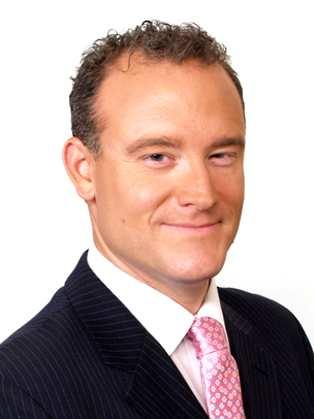 Best known for:
World's Leading Financial Futurist and Best-Selling Author.
Summary:
Jason Schenker is the Chairman of The Futurist Institute and the President of Prestige Economics. Bloomberg News has ranked Jason the #1 forecaster in the world in 25 different categories, which is why executives, corporate boards, industry groups, and central banks rely on his financial market research. Jason has also written 12 books, including seven about disruptive emerging technologies. He is also a columnist for Bloomberg Opinion, an instructor for LinkedIn Learning, the Executive Director of the Texas Blockchain Association, and the Futurist for Hyperloop Massachusetts.
Biography:
Mr. Schenker is the President of Prestige Economics, and he is one of the most accurate financial forecasters and futurists in the world.
Bloomberg News has ranked Mr. Schenker a top forecaster in 42 categories, including #1 in the world for his forecast accuracy in an astonishing 25 categories, including for his forecasts of the Euro, the British Pound, the Swiss Franc, the Russian Ruble, the Chinese RMB, crude oil prices, natural gas prices, gold prices, industrial metals prices, agricultural commodity prices, US new home sales, and US jobs. Jason was ranked one of the top 100 most influential financial advisors in the world by Investopedia in 2018.
Mr. Schenker attends OPEC and Fed events, and he has given keynotes for public companies, industry groups, and the US Federal Reserve. He has even advised NATO and the Department of Defense on the future of work, blockchain, Bitcoin, cryptocurrency, quantum computing, and fake news. Mr. Schenker is a columnist for Bloomberg Opinion and he has written 12 books. Six of his books have become #1 Best Sellers on Amazon: Jobs for Robots, Quantum: Computing Nouveau, Commodity Prices 101, Recession-Proof, Electing Recession, and The Robot and Automation Almanac, which is compiled annually by The Futurist Institute, and for which Jason Schenker is the editor. Mr. Schenker also wrote the books The Promise of Blockchain, Midterm Economics, Robot-Proof Yourself, Be the Shredder, Not the Shred, and A Gentle Introduction to Audit and Due Diligence.
Mr. Schenker advises executives, industry groups, institutional investors, and central banks as the President of Prestige Economics. He also founded The Futurist Institute in October 2016, for which Mr. Schenker has created a rigorous course of study that includes The Future of Work, The Future of Transportation, The Future of Data, The Future of Finance, Futurist Fundamentals, The Future of Energy, The Future of Leadership, and The Future of Healthcare. Mr. Schenker is also an instructor for LinkedIn Learning, for which he has released a course on Corporate Finance Risk Management, Audit and Due Diligence, Recession-Proof Strategies, and a weekly Economic Indicator series.
Mr. Schenker is very active in FinTech and he has been an executive and advisory board member of multiple startups. He is the Executive Director of the Texas Blockchain Association and a member of the Central Texas Angel Network — the most active angel investor network in the United States. He is also the Futurist for Hyperloop Massachusetts.
Mr. Schenker holds a Master's in Applied Economics from UNC Greensboro, a Master's in Negotiation from CSU Dominguez Hills, a Master's in German from UNC Chapel Hill, and a Bachelor's in History and German from The University of Virginia. He also holds a Certificate in FinTech from MIT, a Certificate in Supply Chain Management from MIT, a Certificate in Professional Development from UNC, a Certificate in Negotiation from Harvard Law School, and a Certificate in Cybersecurity from Carnegie Mellon. Mr. Schenker holds the professional designations CMT® (Chartered Market Technician), CVA® (Certified Valuation Analyst), ERP® (Energy Risk Professional), and CFP® (Certified Financial Planner). He is also a Certified Futurist and Long-Term Analyst (FLTA).
Before founding Prestige Economics, Mr. Schenker worked as a Risk Specialist at McKinsey and Company, where he provided content direction to trading, risk, and commodity project teams on six continents. Prior to McKinsey, Mr. Schenker was the Chief Energy and Commodity Economist at Wachovia Bank, which is now part of Wells Fargo.
Based in Austin, Mr. Schenker is one of only 100 CEOs on the Texas Business Leadership Council, a non-partisan group that advises Texas elected leadership at the state and federal level. He also sits on multiple boards and he is a Governance Fellow of the National Association of Corporate Directors. Mr. Schenker is on the advisory board of Hidden Star, a non-profit focused on helping low-income, minority, and disadvantaged entrepreneurs start new businesses and succeed. He has also been a member of the advisory board of the Supply Chain Resource Cooperative at North Carolina State University since 2013. Mr. Schenker is also a director and VP of technology for The Texas Lyceum, a non-partisan non-profit that fosters business and policy dialogue on important US and Texas issues.
Mr. Schenker frequently appears on Bloomberg Television, and he has done numerous interviews for CNBC, BNN, BBC, CNN, ABC, NBC, MSNBC, Fox, and Fox Business.
Topic Areas:
- Technology, Recession Risk, Presidential Election, Big Data, AI, Fake News, Tech Bubble
- Business Planning in a Time of Market Uncertainty and Technology Disruption
- What Midterms 2018 can Tell us About the US Presidential Election in 2020
- Recessions Ahead? Risks and the Economic Outlook
- The Fog of Data and the Future of Fake News
- Financial Market Volatility in a Time of Political Uncertainty
Fee range:
Please Enquire
Testimonials:
I really admire how Jason is not afraid to make bold predictions -- backed by rigorous research rather than gut instincts. He's a sharp writer and and even smarter public speaker. If you're looking for thoughtful economic forecasting that is easily explained in print and in public, look no further.
Ira Apfel, Senior Communications Director at Content Marketing Expertise
Jason is a very insightful forecaster who can make economics enjoyable and fascinating when faced with a large crowd. He has unique insights into global trade that are unsurpassed!
Rob Handfield, Executive Director of the Supply Chain Resource Cooperative