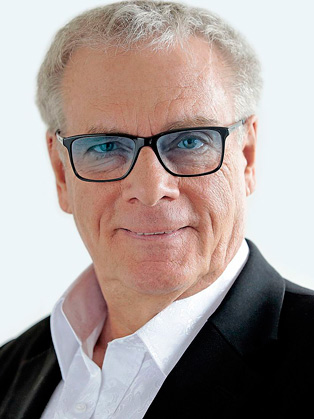 Best known for:
US defense expert Jay Tuck was executive news director of the daily network program Tagesthemen on ARD Television and is a leading AI expert.
Summary:
In his 35 years at the German Television Network ARD, he produced over 500 television segments. He served twice as combat correspondent in Iraq. His investigative reports on security policy, espionage activities and weapons technology appear in leading publications in Europe, including Cicero, Focus, Le Point, Stern, Welt and ZEITmagazin. He is author of "High-Tech Espionage", published in fourteen countries. For his current book, "Evolution Without Us" (Plassen Publishing), he interviewed drone pilots and intelligence sources, futurists and Silicon Valley specialists in a 2 ½ year exclusive research.
Biography:
Jay Tuck is an internationally acclaimed speaker whose lively talks are accompanied by exclusive video and photographs. His TED-Talk reached over 1/2 million views on the internet. Tuck speaks to private banks and financial institutions (World Bank, Chambers of Commerce, Patrizia), to gala events (Deloitte, ServicePlan), Media and Medical Congresses (WAZ, Universitätsklinikum Essen), Innovation and Research Symposia (Vodafone, Goethe University), as well as security and law enforcement conferences (Sicherheitsgespräche 2017).
Fee range:
Up to 5,000 GBP