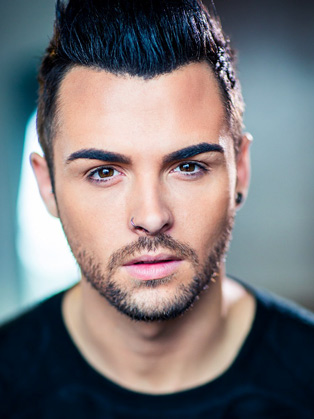 Best known for:
Jaymi Hensley is a member of boy band Union J.
Summary:
Jaymi is a singer who is most known for his work in Union J alongside Josh Cuthbert, George Shelley and JJ Hamblett. They first came to public attention after competing on the X Factor in 2011 and came in fourth place. The band has released two albums together and last year were working on their third.
Biography:
Jaymi Hensley is a member of Union J who finished 4th on The X Factor in 2012.
Union J are an English four piece boy band who are based in London, United Kingdom. The group were formed through the ninth series of British television singing competition The X Factor in 2012.They subsequently signed a recording contract with Sony Music's division RCA Records and released their first studio album, Union J, on October 28th 2013.
In April 2014 they left RCA Records and signed with Epic Records, they recorded their second album 'You Got It All' which was released in December 2014.
Jaymi has recently appeared on a number of UK shows from Release The Hounds ( ITV2 ), The Great Magician ( ITV1 ), Big Brothers Bit On The Side ( Channel 5 ), Sex Pod ( Channel 5 ) and When Celebrity Goes Horribly Wrong ( Channel 5 ). 2017 marks the official return of his boyband Union J. They are expected to release new material later in the year.
In 2017 it was announced that Jaymi would be one of the contestants in Celebrity MasterChef 2017.
Fee range:
Please Enquire