Back
Jean-Michel Cousteau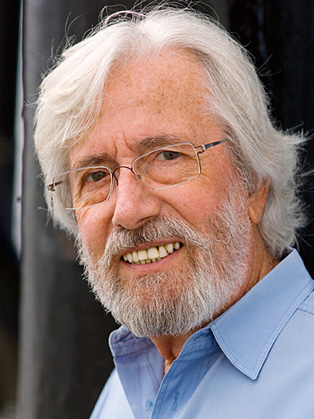 Best known for:
Jean-Michel Cousteau is a French oceanographic explorer, environmentalist, educator, and film producer.
Summary:
Since first being "thrown overboard" by his father at the age of seven with newly invented SCUBA gear on his back, Jean-Michel has been exploring the ocean realm. The son of ocean explorer Jacques Cousteau, Jean-Michel has investigated the world's oceans aboard Calypso and Alcyone for much of his life. Honoring his heritage, Jean-Michel founded Ocean Futures Society in 1999 to carry on this pioneering work.
Biography:
Drawing from over 40 years of experience exploring the world, designing, and studying the ocean realm, environmental speaker Jean-Michel Cousteau provides a wealth of stories and knowledge from his adventurous life. Using his experiences designing artificial floating islands, schools, and environmentally responsible ocean-oriented resorts, Cousteau explains how his formal education in architecture provided him with the theories he has applied to the environment of the water as an oceanographer. Taking audiences on a tour of his childhood dreams of underwater cities to the reality of his accomplished career as an architect, Cousteau's "Great Ocean Adventure" inspires the imaginations and dreams of all who witness it.
As the founder of the Ocean Futures Society, a marine conservation and education organization, Jean-Michel Cousteau inspires and educates audiences worldwide about the need to act responsibly and preserve the fragile underwater ecosystems that are so intricately tied to all life on earth. Cousteau, who is also on the cutting edge of environmentally responsible architecture, documents the critical connection between humanity and nature, and celebrates the ocean's vital importance to our survival.
More recently, Jean-Michel has been involved with the Jean-Michel Cousteau Fiji Islands Resort, an environmentally and culturally oriented family resort, conceived as a model to prove to the business community the economic benefits of environmental concern and design. In order to expand the impact of ecological tourism, he created L'Aventure Jean-Michel Cousteau, a flagship dive operation at the resort in Fiji. He is currently forming an action partnership to expand this ecologically responsible model to other sites.
Fee range:
Please Enquire