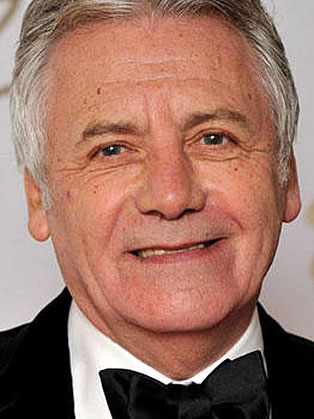 Best known for:
Jeff Banks CBE is a Welsh designer of men's and women's clothing, jewellery, and home furnishings and co-presented The Clothes Show for the BBC.
Summary:
Jeff Banks CBE has been at the forefront of British fashion throughout the past five decades. He has won numerous awards and citations around the world. His career can truly claim he has changed the course of fashion, as we know it today.
Biography:
Jeff Banks career started in 1964, with money saved from the paraffin business and from his father mortgaging his own home, Banks opened the boutique Clobber in London, which carried his own designs along with other designers' work. It proved such a success that in 1969, he launched his own fashion label.
In 1975 he opened the first standalone Jeff Banks shop in London, as well as retail outlets in twenty-two department stores, including Harrods and Harvey Nichols.
In the late 1970s, he co-launched the fashion chain Warehouse, as well as continuing to work as a freelance designer. After it was taken over by retail chain Sears, he was sacked for being disruptive in board meetings - which he never regrets. In 1979 and 1981 Banks became British Designer of the Year, and in 1980 he was made "British Coat Designer of the Year".
Banks's standing as a commercial force in retail fashion led to his presenting over 320 episodes of The Clothes Show, the BBC's long-running fashion show, alongside Selina Scott and Caryn Franklin. The show's success in often gaining over 10 million viewers, led in 1989 to the first "Clothes Show Live" event at the NEC Birmingham, as well as the launch of the Clothes Show magazine.
Having been asked to create corporate design wear for many organisations Jeff Banks created his own corporate clothing company in 1996. Incorporatewear is now the fourth largest company in the United Kingdom producing corporate clothing. With partners Rob Pollock and Brian Lamb the company produces a wide range of clothing for various types of companies.
In 2000, he signed a deal to design clothes for the UK chain Sainsbury's. The installation of Jeff Banks stores within Sainsbury's outlets proved successful, but a dispute led to the early termination of his contract. The resulting lawsuit was resolved with Sainsbury's agreeing to pay a reported settlement of £1 million, plus a box of truffles every week.
Banks has continued to work as a designer with designs for the Guide Association the England football team and for London's 2012 Olympic bid, which were modelled at the launch by Sir Bobby Charlton, Sir Steve Redgrave and Denise Lewis.
Banks continues to be heavily involved in corporate clothing and uniform. In May 2010 he offered to design the match-day 'walk-on' suits for the cash-strapped Portsmouth FC team for their FA Cup final appearance.
Fee range:
Please Enquire