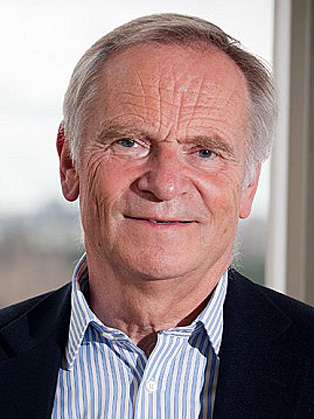 Best known for:
Jeffrey Archer is an English author and politican.
Summary:
Jeffrey is an art collector and amateur auctioneer, conducting around 30 charity auctions a year, and has raised more than ten million pounds in the last ten years for good causes.
Biography:
Jeffrey Archer has topped the bestseller lists around the world, with sales of over 250 million copies in 97 countries and more than 37 languages of his fifteen novels, six collections of short stories, three plays, three children's books, three volumes of prison diaries and a Gospel.
He gained a Blue in Athletics at Oxford, was President of the University Athletics Club and went on to run the 100 yards in 9.6 seconds for Great Britain in 1966. Jeffrey has served five years in the House of Commons, nineteen in the House of Lords and two in Her Majesty's prisons.
In 1980 Jeffrey Archer's novel Kane and Abel was an international No 1 bestseller. 32 years later his 2012 novel, The Sins of the Father, was another No 1 and remained in the top 10 bestseller chart for 12 weeks.
The final instalment of the Clifton Chronicles, This Was a Man, was published in November 2016.
Fee range:
Please Enquire