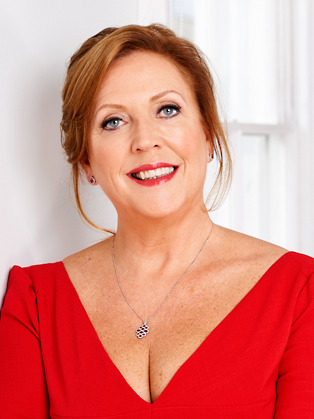 Best known for:
Former Dragon, BBC2 Dragon's Den. Former banker turned entrepreneur.
Summary:
Jenny founded YourCash, an ATM provider, when she bought it as a loss-making subsidiary from Royal Bank of Scotland in 2010. She was able to draw upon all the skills and experience she had gained during her 30+ years at NatWest and RBS to lead an extensive turnaround programme and impressive growth strategy across Europe. Jenny sold the business to a quoted US company in 2016. Jenny was invited to join the panel on BBC2 Dragon's Den in 2017 where she invested in several companies across different sectors including energy, media, pharmaceutical and retail.
Biography:
After quitting school at 16, rising up the banking ranks to be one of the few women at top level corporate banking and facing numerous challenges with gender stereotypes along the way, Jenny's story is not plain sailing.
Following thirty years in the banking trade, where her role included playing a vital part in the integration of NatWest into RBS, Jenny left the banking world in 2006 in pursuit of a new challenge - to turn around a failing cash machine business owned by RBS.
Jenny launched a major operational restructure of Hanco ATM Systems, turning it from a business that was making a huge loss in competitive markets to a thriving, profitable entity operating across Europe.
In the midst of the turnaround process and at the height of the financial crash, Jenny was tasked with selling the business. However, she saw that the business had real potential and wasn't ready to give up on it or the people in it. So she decided to buyout the business from RBS and become the majority shareholder- later relaunching it as YourCash Europe Ltd.
The cash machine company quickly expanded to become a leading provider of ATMs to the retail market across Europe, handling millions of ATM transactions and processing billions in cash value.
Ten years on from taking the business under her wing, Jenny sold YourCash in October 2016 for £50 million to a US business quoted on the New York Stock Exchange.
During her time in business Jenny won a number of industry prizes including Business Woman of the Year in 2014. She was an Ernst Young Entrepreneur of the Year finalist and also won a Silver award in the Turnaround category of the Great British Entrepreneur Awards.
Not one to stand still, after selling YourCash Jenny became a natural and formidable Dragon on BBC2 Dragon's Den, showing her feisty northern grit in putting entrepreneurs through their paces before deciding whether to make an offer of investment. Her favourite business motto is "live by corporate standards but breathe as an entrepreneur".
After two series of Dragon's Den she decided to step down and concentrate on personally supporting the businesses she had invested in, as well as her two entrepreneurial sons, her charitable interests and her enthusiasm for showing, judging and breeding pedigree dogs.
Jenny is now Vice Chair of the Prince's Trust Enterprise Fellowship programme. She speaks passionately about her desire to use her experience and ability to overcome challenges to help and encourage disadvantaged young people to get their lives back ontrack and be the best they can be.
Jenny regularly delivers inspirational keynote speeches to corporates and SME's, recounting her journey from bank cashier to millionaire Dragon, sharing openly her business and personal challenges along the way. Jenny has experienced the trials and tribulations of being a woman in business, but with steely determination says "there is no such thing as glass ceilings, only sticky floors".
Fee range:
Please Enquire