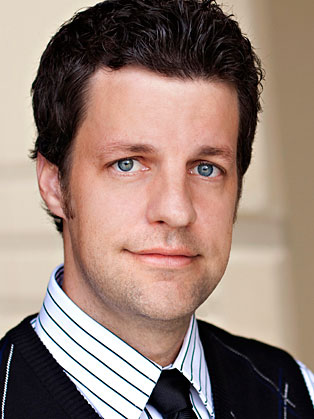 Best known for:
Jeremy Kingsley is a best-selling author, leadership expert, and one of the most sought after speakers in America.
Summary:
Since 1996 he has spoken to over 500,000 people at live events and given over 2000 keynote speeches. You may have seen Jeremy on television or online this year. He has been featured in/on Fox, CBS, CNBC and many more large media outlets.
Biography:
Jeremy Kingsley is the author of four books including: The Leaders Playbook and Inspired People Produce Results.
He is a master storyteller and connects with audiences through the perfect blend of humor, content, inspiration, and relevant principles to help each individual. He believes that inspired people produce results and that people can change, grow, and fulfill their personal and professional goals.
His early years were spent in the frigid winters of Wisconsin and his teen years in the politically charged environment of Washington, DC. In both places Jeremy learned a lot about character, integrity, and passion. After playing three years on the varsity basketball team in high school, he scored over 1000 points and was named Conference Most Valuable Player his senior year. Jeremy has the heart of an athlete and understands the importance of commitment, determination, and purpose.
He then went on to college and graduate-school, Jeremy holds bachelors and masters degrees from Columbia International University.
Jeremy Kingsley is a rare communicator who not only speaks to the mind, but to the heart. His unique understanding combined with humor, an amazing ability to inspire, challenge, and entertain audiences makes each program a valuable experience. Jeremy realizes that each event is unique and tailors every speaking engagement to help achieve your goals and purposes.
Jeremy also writes a leadership blog which can be found here
Typical Speaking Topics:
Teamwork: When you build "Relational Equity," you build Success.
Leadership: You have to SCORE to win. The Leader's Advantage.
Inspiration and Motivation: Inspired People Produce Results
Fee range:
Please Enquire
Testimonials:
In a time when so much in business is uninspired and purposeless, how refreshing to find a book that talks about the importance of inspiration and of meeting the everyday needs of the talent that can take your business to the next level.
Andy Lorenzen - 
Director of Organizational Effectiveness, Chick-fil-A, Inc.
Business plans so often translate to sterile binders full of spreadsheets and data, and lead to labored, mechanical implementation. Jeremy Kingsley has chosen to focus on the most critical element often missing in companies – not Instruction, but Inspiration. He has laid out a practical framework to understand what makes for Inspired Teams and the critical role of Leadership.
Micky Pant - CEO, Yum! Restaurants International (Restaurant chains include Pizza Hut, KFC, A&W, and Taco Bell)
Inspired People Produce Results is full of simple truths that apply to everyone in a position of influence—managers, teachers, coaches, or parents. Let Jeremy Kingsley's words inspire you so you can inspire others—for the greater good.
Ken Blanchard - 
Co-author of The One Minute Manager® and Lead with LUV