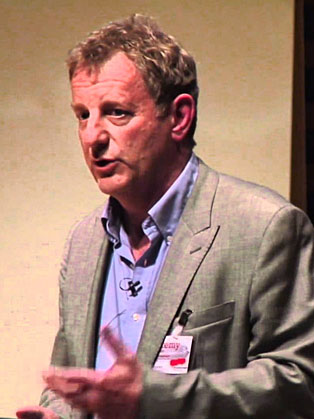 Best known for:
Dr Jeremy Leggett is a British green-energy entrepreneur, author and activist.
Summary:
Jeremy Leggett is the founder of Solarcentury and is an activist for green and renewable energy. He also lectures at Oxford and Cambridge University and is the author of a number of books on Solar Power.
Biography:
Jeremy Leggett advocates embracing renewable energy and is a contributor to the Financial Times and The Guardian. He is also the winner of numerous awards and has been described in the Observer as "Britain's most respected green energy boss."
He is also the author of four books spanning energy, climate change, and oil depletion and he lectures on short courses in business and society at the universities of Cambridge and St. Gallen, and is an Associate Fellow at Oxford University.
Jeremy is also the founding director of Solarcentury (1997–present), the UK's largest independent solar electric company; founder and Chairman of SolarAid (2006–present), a charity set up with 5% of Solarcentury's annual profits; and Chairman of CarbonTracker, a financial-sector think-tank warning of carbon-fuel asset-stranding risk to the capital markets, colloquially known as the carbon bubble (2011–present).
Fee range:
Please Enquire