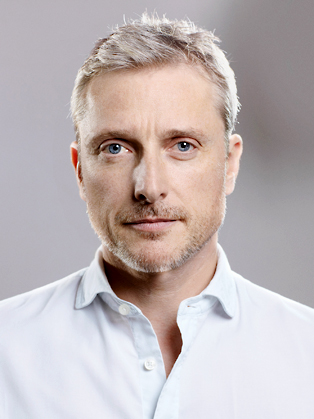 Best known for:
Jeremy is a public speaker and executive editor of Wired, the influential technology and trends magazine that covers innovation and the businesses that are building the future.
Summary:
Jeremy is in charge of analysing and identifying emerging trends and technological shifts that will affect consumers and businesses alike. From the Internet of Things to AI, smart homes to smart cities, flying cars to passenger drones, Jeremy has first-hand experience of emerging trends as well as personal contact with the business leaders driving them.
Biography:
At Wired, Jeremy is tasked with evaluating products and technology at the cutting edge of innovation, from wearables to supercars, architecture to autonomous cars.
His expansive knowledge of the product world and forecasting design and tech trends has seen him be commissioned for consultancy services to some of the world's largest consumer brands on industrial design and user experience.
Jeremy also appears on the BBC and Sky News representing the title and has been writing about technology and design for more than 10 years. He is also currently the technology expert for Telegraph Luxury, Boat International, Robb Report magazine and is editor of Wired's luxury sister publication, Wired Desired.
Before Wired, Jeremy was a digital editor at the Financial Times, and prior to that was technology editor at Esquire magazine.
Jeremy has an engaging speaker style, designed to be entertaining and thought-provoking with considered use of multimedia in his talks, employing video and audio where necessary, as well as practical demonstrations of cutting-edge technology. Jeremy prefers to interact with delegates and involve them as much as possible rather than rely too heavily on a traditional script. Through these methods, and by revealing inspiring examples of trends and technology happening either right now or just around the corner, Jeremy aims to make his presentations as memorable, and inspirational, as possible.
Speaker Topics: Technology trends, Artificial intelligence, Internet of Things, Quantum computing, FinTech, Digital transformation, Retail disruption, Wearables and Health tech, Autonomous cars and transport, Cyber security, 3D printing and maker culture, Industrial design, Future of luxury brands, Crowd-funding culture, Fashion technology, Luxury technology.
Fee range:
Please Enquire
Testimonials:
Jeremy's talk on the developing tech landscape looked at core areas of finance, but also charted how AI and machine learning will be fundamentally changing other industries. His case studies were not only relevant but intelligible, elevating the session from mere future-gazing to valuable insight.
ANTÓNIO SIMÕES, CHIEF EXECUTIVE, HSBC BANK
Jeremy immersed our audience in the exponential technology landscape and brought it to life in an informed and amusing way. His refined speaking style made the complex simple, and generated significant engagement and enthusiasm.
LOUISE BRETT, PARTNER, DELOITTE DIGITAL ANALYTICS AND HEAD OF FINTECH