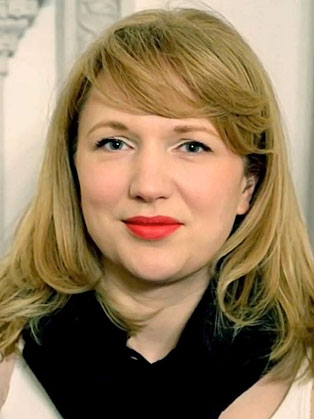 Best known for:
Jessica Fellowes is an English author and freelance journalist.
Summary:
Jessica Fellowes is an author, journalist and public speaker, best known as the writer of the official companion books to the hit telelvision programme Downton Abbey.
Biography:
Her career began at the Mail on Sunday, where she was a celebrity interviewer, gossip columnist and lifestyle editor for some six years. From there, she went on to be Deputy Editor of Country Life magazine, during which time she wrote the magazine's weekly Town Mouse column as well as a townie's guide to country weekends for The London Paper. The latter formed the basis of her first book, 'Mud & the City: Dos and Don'ts for Townies in the Country'.
A spell as a freelance feature writer for a number of publications including The Daily Telegraph, Sunday Times Style, The Lady and Psychologies magazine followed before she turned to ghostwriting, starting with 'Is There A Psycho In Your Life?', written with the forensic psychologist Kerry Daynes. Jessica also worked with the founders of notonthehighstreet.com on their book, 'Build A Business From Your Kitchen Table', which went to no.1 of the Sunday Times Business bestseller list and the recently released follow-up Shape Up Your Business: The Founders of notonthehighstreet.com share their story in a 30-day success plan.
Jessica is best known for her work as author of three official companion books to a certain hit television show: 'A Year in the Life of Downton Abbey' (2014),'The Chronicles of Downton Abbey' (2012) and 'The World of Downton Abbey' (2011). The first two hit the The Sunday Times, New York Times and The Globe & Mail (Canada) bestseller lists. These books led to her being in demand as a speaker at events both in the UK and US, discussing the real-life inspirations for the show, both historical and characters from her family (Jessica is the niece of creator and scriptwriter Julian Fellowes).
Jessica has spoken at literary festivals from Cheltenham to Scarborough and toured with her lectures from Atlanta to Denver and almost every midwest city in between. She has also made numerous appearances on radio and television, from BBC Breakfast to ITV's The Lorraine Show and Never Mind the Full Stops (a BBC4 panel quiz), as well as co-hosting a one-off Downton special for BBC Radio Oxford.
Fee range:
Please Enquire