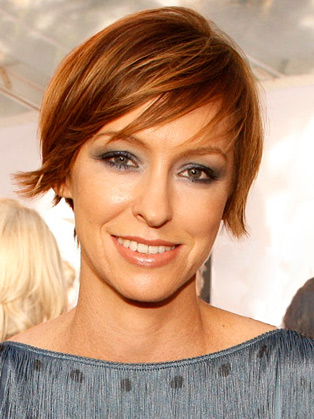 Best known for:
Jo Elvin is the Editor of Britain's biggest-selling fashion magazine, Glamour.
Summary:
Editor of the market-leading GLAMOUR magazine Jo Elvin knows better than most the characteristics and tools required for success; from ambitious young world-traveller to one of the most successful magazine editors in the UK, Jo is the perfect example of where persistence can get you, motivating audiences with her passion for publishing as an inspirational keynote speaker.
Biography:
Jo Elvin is Editor of GLAMOUR magazine, launched in March 2001 and the UK's biggest selling award-winning glossy monthly.
Since joining Condé Nast in the summer of 2000 to launch the magazine, Jo Elvin has received a mantelpiece full of awards, including Consumer Magazine of Year and the coveted Editor's Editor Award from the British Society of Magazine Editors.
Having begun her career on the famous teen 'bible', Dolly magazine in Australia, and working as a publicist for Neighbours, Jo left her Sydney home for London where she went on to launch Sugar and B magazines and then become editor of New Woman.
Jo is regularly called upon by the media for expert comment on all areas relating to the readership of Glamour, and is one of the most respected editors in the industry today.
Jo is also a regular on TV shows such as Lorraine Kelly and recently appeared as a judge in the E4 series, Great British Hairdresser with Abbey Clancy and James Brown.
Her writing has been published in many newspapers including The Independent, The Evening Standard and The Observer.
A pioneer of glossy pages and in tune with the impact of digital, Jo is exemplary of the power of persistence, enabling her to inspire everyone from those just starting out to established industry leaders.
Her speaking topics include:
Media in a digital age
Power of persistence; personal journey
Fee range:
Please Enquire