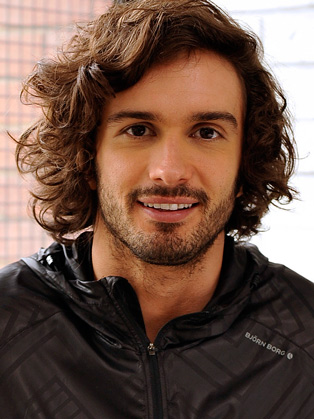 Best known for:
Joe Wicks MBE is a British fitness coach, TV presenter, author and Covid-19 inspiration.
Summary:
Joe Wicks specialises in cooking and fitness books. His first published cookbook Lean in 15: 15-minute meals was a best-selling book in 2015, having sold over 900,000 copies.
Biography:
Joe Wicks The Body Coach has been hailed a 'phenomenon', labelled the 2nd most influential person in the food industry and is the only author EVER to have 3 number 1 non-fiction books in the same year.
In just three years, Wicks transformed a personal training business into a million-selling book series, TV show and social media empire.
Encouraging people to eat more food and exercise less, Joe has helped over 130,000 people transform their bodies with his 90 Day Shift, Shape and Sustain plan, which is also the principle of his books. With recipes and workouts for all levels, Joe is a man on a mission to get the world lean!
The Body Coach became 'the nation's PE teacher' with his live-streamed workouts during the Covid-19 lockdown.

After studying sports science Joe briefly worked as a teaching assistant before pursuing his passion as a personal trainer. His online career took off after he started posting videos on Instagram and YouTube with fitness, diet and health advice. His Body Coach website grew as he published a succession of hugely popular books (including his Lean in 15 series), fitness and nutrition plans, and even putting his name to a range of cookware.

After appearances on TV shows from Good Morning Britain to Celebrity Juice, he hosted his own Channel 4 series, Joe Wicks: The Body Coach. But his profile rose even more during the Covid-19 outbreak. His PE with Joe live streams broke records and saw him get hundreds of thousands of people, of all ages, backgrounds and abilities, moving whilst living under lockdown restrictions.
Fee range:
Please Enquire