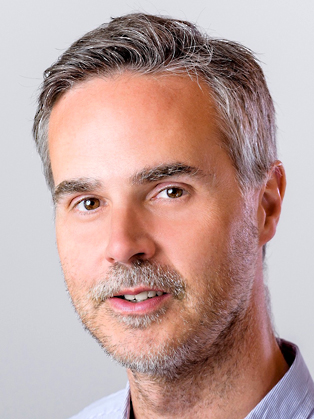 Best known for:
Joel Harrison is best known for being the editor in chief of B2B Marketing and one of its founders.
Summary:
Joel Harrison plays a strategic role in the company, focusing on the development of all B2B Marketing's content, products and services.
Biography:
Joel Harrison is an ambassador and evangelist for B2B and more generally, a regular speaker at conferences and at inhouse marketing team meetings. Joel currently overseas all B2B Marketing's content and event activities and is also a regular speaker and passionate evangelist for all things B2B.
Joel lives and breathes B2B Marketing. Since co-founding B2B in 2004, Joel has been one of the world's most passionate proponents of, and leading experts in, business-to-business marketing in all sectors and guises.
As editor-in-chief of B2B Marketing, Joel has built an organisation with unrivalled global expertise and specialism in helping B2B marketers and B2B brands succeed.
As a conference host, keynote speaker, panel discussion / debate chair, webcast host or podcast guest, Joel is a lively, warm and engaging contributor who knows the industry inside-out and is uniquely positioned to inspire and energise marketers about the future of B2B.
Fee range:
Please Enquire
Testimonials:
Joel led a session at our Marketing Team Day covering a range of topical issues, including recent marketing trends and what makes a high performing marketer. The feedback was fantastic from the whole team and Joel was able to challenge our thinking in his typically knowledgeable yet relaxed and engaging style. A great speaker that added tremendous value to our day.
Simon Rusling, Partner & Head of Marketing at Barnett Waddingham.
Joel is an engaging and influential speaker who we loved welcoming into the agency to talk about key trends and the future of B2B marketing both in the UK and Globally. His ability to add clarity to the complex and leave the team with actionable insights meant his sessions were always incredibly value. Joel's knowledge and passion for B2B marketing is evidence across all he does. The work he has done with the B2B marketing brand, its awards, events and content has elevated the B2B marketing profession and provided a place for B2B marketers to come together to learn, connect and celebrate all they do.
Kirsty Dawe, Managing Director at Webeo