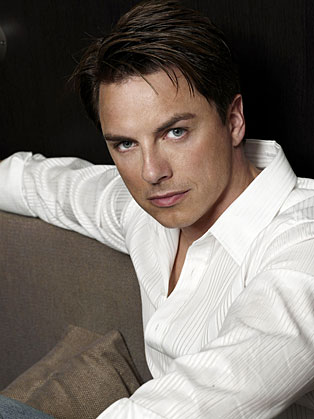 Best known for:
John Barrowman is best know for his role as Captain Jack Harkness in BBC's Torchwood and Doctor Who.
Summary:
John Barrowman MBE is a Scottish-American actor, singer, dancer, presenter and writer who holds both British and American citizenship. Born in Glasgow, Scotland, he emigrated to the United States with his family in 1975.
Biography:
John Scot Barrowman, MBE was born in Glasgow in 1967 where he spent his early years, John moved with his family to Illinois in the USA where he later studied Musical Theatre. Whilst in the UK to study Shakespeare as part of his course he landed his first professional role as Billy Crocker in the musical Anything Goes. Since then his career has spanned from performing in The Phantom of the Opera to Sunset Boulevard on stage.
In July 2011 he starred as his undoubtedly most famous role, Captain Jack Harkness in Doctor Who. His character was loved so much the BBC commissioned his own spin off series called Torchwood which was a huge hit and was broadcast around the world. Alongside his acting career, he has also presented a number of progammes including Tonight's The Night, The Kids Are All Right and Children In Need.
John also has released a number of albums and has toured in 2010 and 2011. He is due to tour again in 2015. In addition to this he has wrote two autobiographies in collaboration with his sister Carole Barrowman which were both bestsellers.
Fee range:
Please Enquire