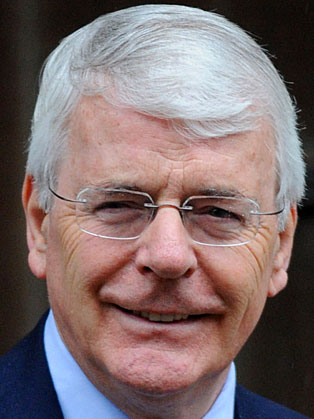 Best known for:
John Major is best known for being a former Prime Minister of the United Kingdom from 1990 to 1997.
Summary:
John Major is a British Conservative politician who served as Prime Minister of the United Kingdom and Leader of the Conservative Party from 1990 to 1997.
Biography:
Sir John Major was born in Carshalton, Surrey, but raised in Brixton. Unlike many Prime Ministers of the 20th century, he did not attend university after leaving school at 16.
John Major entered politics at a young age as an active Young Conservative in Brixton and stood as a candidate for Lambeth Council aged only 21, winning the seat and becoming chairman of the Housing Committee. He stood for Parliament twice in 1974 in St Pancras, losing both times before winning Huntingdonshire in 1979.
In 1981 he became a ministerial aide and then a minister himself in 1985. Entering Cabinet in 1987 as Chief Secretary to the Treasury, he won the admiration and respect of his colleagues due to his ability to keep spending down. He was then promoted to Foreign Secretary in 1989 and Chancellor of the Exchequer soon after that.
Following Margaret Thatcher, John Major became Prime Minister and attempted to make peace between both party and country in the wake of a divisive decade. He took a leading role, alongside US President George HW Bush, in the first Gulf War, and survived an IRA mortar attack on Number 10 during a Cabinet meeting.
He won the 1992 general election, with the Conservatives receiving the highest number of popular votes in history but with a smaller majority of 21, which itself was reduced in by-election defeats during the parliament. This victory was on the back of reversing the unpopular poll tax, Community Charge, which was introduced at the end of the Thatcher government.
Fee range:
Please Enquire