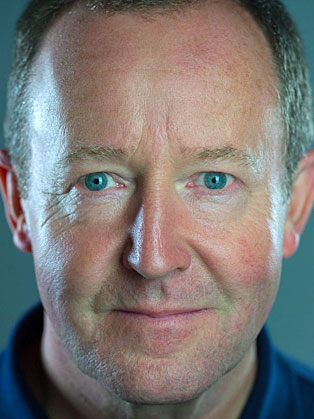 Best known for:
Jonathan Watson is a Scottish actor and comedian.
Summary:
Jonathan Watson is best known for his comedy sketch show Only an Excuse?, which parodies people and events from the world of Scottish football, and the BBC comedy Bob Servant Independent in which he appears with Brian Cox. Jonathan plays one of the series leads in the BBC comedy/drama Two Doors Down which will premiere in Spring 2016.
Biography:
While featuring in many television dramas earlier on in his career, it was his involvement with BBC Scotland's Comedy Unit that saw him appear in Naked Video, City Lights, Rab C. Nesbitt and Only an Excuse.
Recent theatre work has included Rob Drummond's critically acclaimed Quiz Show at The Traverse, Edinburgh, John Byrne's adaptation of Chekhov's The Three Sisters for The Tron, Glasgow, and The National Theatre of Scotland's hugely successful production of Yer Granny, which toured Scotland & Northern Ireland, playing to sell out crowds in the first part of this year.
Film work includes - Local Hero, Girl In The Picture, The Match, Solid Geometry, Filth, and the award winning horror film Let Us Prey, which premiered at the 2014 Edinburgh International Film Festival.
Television work includes The Bill, New Town, Garrow's Law, New Tricks and Bob Servant, which sees him playing opposite Brian Cox, as Bob's trusty sidekick – Frank. In 2015 he played a regular in the comedy series Fried on BBC Three.
Watson has also turned his hand to political satire with his Watson's Wind Up show which was recorded on Fridays at the Glasgow Film Theatre and broadcast on BBC Radio Scotland; the popularity of this led to Watson performing satires of Scottish politicans such as Cathy Jamieson, George Galloway and the late Charles Kennedy.
Fee range:
Please Enquire