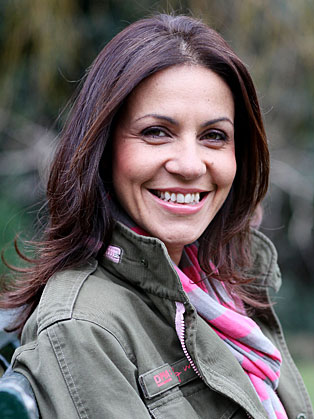 Best known for:
Julia Bradbury is best known for co-presenting Countryfile.
Summary:
Julia Bradbury is an English television presenter, specialising in documentaries and consumer affairs.
Biography:
Julia Bradbury was born in Dublin to a Greek mother and a Derbyshire born father. The family moved back to the UK in the early 70's and settled in Rutland (the smallest county in Britain).
Business interests of both parents also took them to Sheffield where Bradbury went to school. She took part in the Crucible Theatre's stage production of Peter Pan, starring Joanne Whalley and Paula Wilcox where she donned a fishtail and got afternoons off school playing a mermaid – Bradbury's first professional engagement.
After leaving school she moved to London and after a short spell of working in the family fashion business, she followed her dream of working in television.
She is most recognized for co-presenting the BBC One programme Countryfile with Matt Baker from 2004 until 2014.
Fee range:
Please Enquire