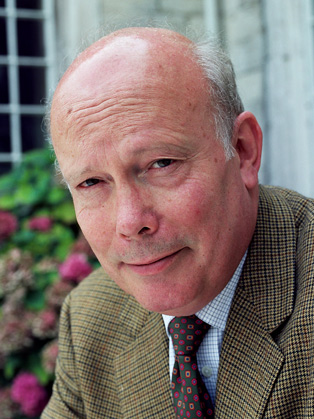 Best known for:
Julian Fellowes is an English actor, novelist and film director.
Summary:
Julian Fellowes is an actor and writer, best known for his work in Downton Abbey (2010), Gosford Park (2001) and The Tourist (2010).
Biography:
Julian Fellowes, Baron Fellowes of West Stafford and Deputy Lieutenant, is an actor, film director, novelist and screenwriter, and a Conservative peer of the House of Lords. Fellowes is primarily known as the author of several Sunday Times best-seller novels; for the screenplay for the film Gosford Park, which won the Academy Award for Best Original Screenplay in 2002; and as the creator, writer and executive producer of the multiple award-winning British television series Downton Abbey (2010 – 2015).
Fellowes' novel Snobs was published in 2004. It focuses on the social nuances of the upper class and concerns the marriage of an upper middle-class girl to a peer. Snobs was a Sunday Times best-seller. In 2009 his novel Past Imperfect was published. Another Sunday Times best-seller, it deals with the debutante season of 1968, comparing the world then to the world of 2008. He also wrote, under the pseudonym Rebecca Greville, several romantic novels in the 1970s. A period novel, Belgravia started coming out in 11 weekly episodes from April 2016, which can be listened to or read in an app.
Fee range:
Please Enquire