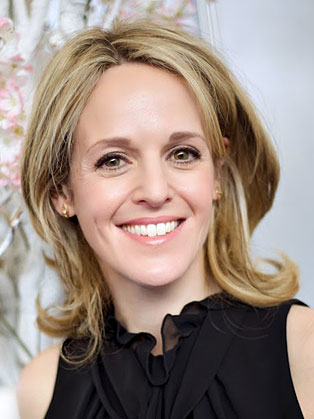 Best known for:
Juliet Mann is a broadcasting journalist who has worked in newsrooms around the world for CNN International, Sky News, Reuters, CNBC, BBC and LBC Radio.
Summary:
Juilet Mann was a business correspondent for CNN. Previously as Reuters Television's Paris Correspondent, Juliet contributed to the daily Equities Briefing and Opening Bell, hosting two-way links with London and Tokyo.
Biography:
As anchor and correspondent of CNN's weekly business features show, Marketplace Europe, Juliet Mann has interviewed CEOs including Sir Richard Branson and James Dyson; political heavyweights and influencers including EU policymakers; and bosses of global brands like Nestle, L'Oreal, GKN Aerospace & Lafarge.
Juliet has interviewed Archbishop Desmond Tutu for the BBC, presented for corporate channels including EY TV and HSBC TV and she regularly reviews the newspapers on LBC 97.3's weekend breakfast show, as well as finding the time for some occasional travel and features writing.
As Olympics Correspondent for Sky News, Juliet co-anchored Sky's coverage of the 2012 host city decision from Singapore where she interviewed politicians, members of the royal family and leading sports figures including David Beckham.
Also for Sky News, while specialising in aviation she caused a cross-channel stir when she successfully smuggled two knives aboard a London-bound aircraft, and even had a seat on Concorde's very last transatlantic flight.
Earlier in her career, Juliet spent four years as Reuters TV's Paris Correspondent, also reporting from Frankfurt and the New York Stock Exchange.
Fee range:
Please Enquire