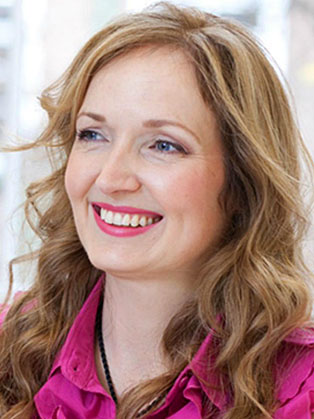 Best known for:
Kate Ancketill is the inspirational founder of GDR Creative Intelligence.
Summary:
One of the world's top trend forecasters, Kate focuses on retail innovation, consumer expectation and technology.
Biography:
Kate Ancketill is the brains and driving force behind GDR Creative Intelligence, a globally recognised consultancy focused on innovation and emerging trends in retail, leisure and hospitality around the world. She has worked with an impressive roster of major global brands, including: Microsoft, P&G, InterContinental Hotels, Hilton, LVMH, McDonald's, Capital One, Macy's, Chanel, Estee Lauder and Sephora. World-renowned, dynamic and commercially successful, Ancketill won the Jennifer d'Abo Memorial Scholarship for female entrepreneurs in 2007 and was selected as one of the UK's top 100 in the Courvoisier Future 500 in 2009.
In eye-opening, informative and inspirational multi-media presentations, Ancketill shares insights on the technological, human and spatial innovations that will change the face of retail and hospitality over the next two to five years. She uses carefully selected case studies to illustrate how new technologies and consumer behaviours will impact physical and digital commerce globally; case studies discovered by GDR's expert research team, or drawn from her global network - honed over 22 years - of leading engineers, programmers, designers, architects, marketers, scientists, academics and other specialist practitioners.
Fee range:
Please Enquire