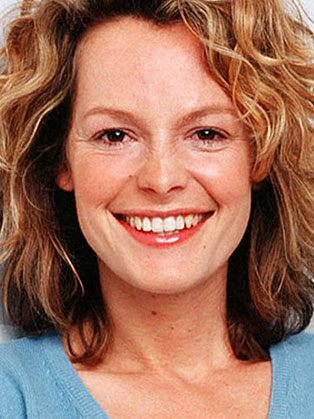 Best known for:
Kate Humble is best known for presenting wildlife and science programmes.
Summary:
Kate Humble is an English television presenter, specialising in wildlife and science programmes. She was also the President of the RSPB until 2013.
Biography:
Katherine "Kate" Humble was born in Wimbledon and grew up in Berkshire next to a farm.
Kate left school with "A" Levels but instead of going to university she decided to travel to Africa where she spent a year doing various jobs such as waitressing and being a truck driver for a safari company.
In 1989 she got her first break in television as a tea-maker for a company that made corporate videos Over the next few years she climbed her way up to becoming a production assistant, then researcher then director.
Kate started her BBC career as a senior researcher on Animal Hospital. Her travel and writing experience saw her move to the Holiday programme where she begun presenting. Since then Humble has specialised in presenting wildlife programmes including Springwatch and Autumn watch. In 2005 she presented science programmes including Rough Science and The Hottest Place on Earth.
She occasionally performs on the lecture circuit with a show based on her experiences with wildlife, titled Harassed by Hippos and Battered by Cod: A Humble Way to Make a Living.
She also founded the web site Stuff Your Rucksack that helps organisations around the world find the items they need by matching them with travellers.
Fee range:
Please Enquire