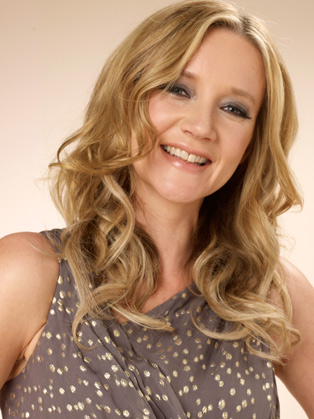 Best known for:
Kate Russell is an English technology reporter.
Summary:
Kate Russell is a technology reporter often seen on the BBC television programme Click.
Biography:
Journalist, reporter and author, Kate has been writing about technology and the Internet since 1995. She's been a regular on BBC technology programme Click for over a decade and writes for National Geographic Traveller magazine. She also speaks at conferences and digital strategy and policy meetings, as well as lecturing in schools and universities to inspire the next generation of technologists. Her website, KateRussell.co.uk, has won multiple awards for best technology blog and she has been featured as one of the top 50 most influential women in UK IT by Computer Weekly magazine for the last two years. She also writes sci-fi and fantasy with two published novels now available.
Her debut novel was published in 2014 under official licence of speace trading game, Elite: Dangerous, the childhood passion that inspired her love of technology. As part of the licensing deal she got to name a planet in the latest game release of, Elite: Dangerous. She called it Slough.
Kate also authored "Working the Cloud" delivered a collection of online tips, tricks and resources for small businesses, start-ups and entrepreneurs.
Kate is a prolific speaker, commentator and facilitator on the technology scene, often being invited to speak in schools and at educational events to inspire the next generation of tech enthusiasts.
Fee range:
Please Enquire
Testimonials:
I was in a desperate hunt for a dynamic, talented, tech & business savvy presenter who was as comfortable in a fast paced studio environment as she was on a live event stage. Luckily, I was introduced to Kate Russell who is not only super professional, adaptable, and an incredibly engaging interviewer; she is a stand out talent behind and in front of the camera. She puts the team around her at ease and never loses her cool that makes her so approachable you will find additional opportunities to work with her…On top of all this, her social media presence (she has >30k followers on Twitter for example) ensures that she can help generate reach but also engage with other influencers. She is a generous soul who has produced great content for us and used her social presence to amplify our campaign.
Roger Brown, CEO - Perrius
As the Chartered Institute for IT, it is important our events are hosted by a professional who is credible within the industry. Kate is a consummate professional and brings that credibility and knowledge to our events whether they are discussion forums or celebratory events. Kate is very thorough in her preparation and research for events and is accomplished at helping other speakers and guests feel at ease. She works hard to entertain the audience and keep things running to schedule. For this reason she is on our list of top event hosts.
Harriet McKenzie, Head of Events - Policy Exchange