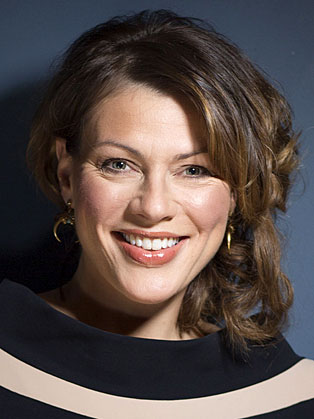 Best known for:
Kate Silverton is an English journalist currently employed by the BBC.
Summary:
Kate Silverton is a popular and accomplished broadcaster and is one of the main anchors for the One, Six and Ten O'Clock news.
Biography:
Kate Silverton is one of our most popular and accomplished broadcasters.
She is one of the BBC's main anchors for the One, Six and Ten O'clock news as well as presenting and reporting across a wide range of prime time programmes including the BBC's flag ship current affairs programme Panorama. She has also made regular appearances on Radio 4.
Kate has recently been found pursuing her passion for conservation and Natural History; last year she secured an exclusive interview with His Royal Highness, The Duke of Cambridge who gave her a rare and extremely candid interview about his anger over the current levels of rhino poaching in Africa. More recently she co-hosted the Tusk Conservation Awards with the Duke of Cambridge, in their respective roles as Patrons for the charity.
Kate is an extremely versatile presenter hosting and appearing in an eclectic range of programmes including Big Cat Live for the Natural History unit; 'The Speaker' – a debate show for young teenagers; the World War Two programme 'My Family at War' and 'Propertywatch' – a four part series, which took the temperature of the housing market in the UK.
Kate also won huge acclaim for her natural presentation and authenticity in the BBC feature 'Ultimate Wild Water' overcoming her fear of open water to tackle some of Britain's most notorious waters by kayak as well as winning plaudits for her reports from the frontline in both Iraq and Afghanistan.
Kate is an active supporter of a number of charities including TUSK, Born Free, Kids Company and has twice taken part in the London Triathlon to raise money for SPARKS childrens' charity.
Fee range:
Please Enquire