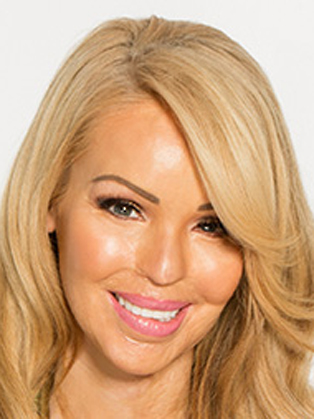 Best known for:
Katie is best known for being a best-selling international author, inspirational speaker, TV presenter and charity campaigner.
Summary:
Katie is one of the most inspirational women in the UK. Having rebuilt her life following and acid attack in 2008, model and now successful TV presenter decided to share her story in a remarkable film for the Cutting Edge strand on Channel 4 called 'Katie: My Beautiful Face' which was watched by over 3.5 million viewers and nominated for Best Single Documentary at the BAFTA Television Awards in 2010.
Biography:
Katie Piper is a former model and television presenter from Andover, Hampshire in England. Piper had hoped to have a full-time career in the media, but in March 2008 sulphuric acid was thrown in her face. The attack which blinded Piper in one eye, was arranged by her ex-boyfriend, Daniel Lynch, who carried out by an accomplice Stefan Sylvestre. They were then arrested and are serving life sentences in prison for their crimes.
In 2009 she set up a charity, The Katie Piper Foundation, to help people with burns and scars to reconnect with their lives and communities. Katie received support from Simon Cowell as he became the patron and remains actively involved to date. The charity's vision is a world where scars do not limit a person's function, social inclusion or sense of well-being, and in the summer of 2019 they achieved their goal and opened a rehabilitation centre in the UK to offer other burns survivors the treatments that Katie had received in France.
Katie is also a TV presenter, who has just joined the presenting team for the BBC1's much-loved 'Songs of Praise' from September 2020. She is also a regular contributor and guest presenter on ITV 1's Lorraine Show. Prior to these, Katie recently hosted 'Never Seen a Doctor' on W where she helped people overcome their fears around medical procedures and guided them on their journey back to good health, and joined the Crime and Punishment strand on ITV1 with a documentary called 'The Death of Aimee Spencer'. Katie has also featured in Channel 4s 'Famous and Fighting Crime' where she trained as a special in the police force. Her other credits include 'Katie Piper's Face to Face' where she invited women with facial conditions to London's Harvey Nichols for makeovers with makeup artists who shared some facial condition and three series of 'Body Shockers' where she met people planning major body modifications and introduced them to someone who had already had the modification done and regretted it.
In 2018, she also graced the dance floor in BBC1's hit show 'Strictly Come Dancing'.
'Katie Pipers Extraordinary People' is Katie's podcast which has been sponsored by brands as diverse as The Economist, Twinings, Meatless Farms and Bose with guests ranging from Zoella to George Shelley. Katie has also talked all over the world about her journey and how to be happy and confident to brands like Google, Facebook and at events like WE day.
Katie has partnered with a number of brands to celebrate her own range of products and is launching her own fragrance range in October 2020. She's also the face of a number of beauty brands including Pantene and L'Oreal.
She has written a number of bestselling books, two autobiographies 'Beautiful' and 'Beautiful Ever After', an affirmations book called 'Start Your Day with Katie', a self-help book called 'Things Get Better' and then 'Confidence: The Secret' with an accompanying journal and most recently a book written with her mum 'Things I'd Tell My Child.'
Fee range:
Please Enquire