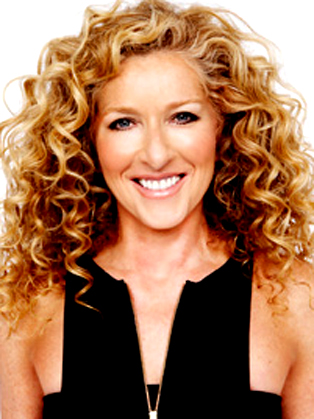 Best known for:
Internationally renowned designer and investor on BBC Two's hit entrepreneur show, The Dragon's Den.
Summary:
Kelly Hoppen is at the forefront of the design industry, publishers and businesses continually seek her unparalleled expertise, allowing her to indulge her entrepreneurial instincts including The Dragon's Den and fronted the Channel 5 Design Series, Superior Interiors, in 2011.
Biography:
Kelly Hoppen MBE is an interior designer and a panel member on the BBC One show 'Dragon's Den'. She is an entrepreneur and an inspirational business keynote speaker.
At the age of 16 Kelly designed her first kitchen for a family friend; this sparked her enthusiasm for interior design and created a teenage entrepreneur. Kelly's style is a subtle combination of east meets west; clean lines, mutual tones and luxury in abundance. With 35 years of experience in the interior design business, she is in popular demand, with publishers and businesses continually seeking her expertise and advice.
So far Kelly has written seven design books and is currently writing her eighth, in addition to her books Kelly has opened her own Kelly Hoppen Design School, allowing her to share her design ethos with the masses. In 2011, Kelly presented the Channel 5 design series, Superior Interiors.
In 2009 Kelly received an MBE for her services to interior design, which was the proudest moment of her career to date. Her reputation as one of the best interior designers has resulted in her designing for celebrities including the Beckhams and Martin Shaw and she has left her stamp on the homes, yachts and jets of her private clients. Kelly has recently been working on a project in collaboration with Pearl Motor Yachts.
Kelly's own brand, The Kelly Hoppen Brand, consists of home accessories, furniture, lighting, fabrics, paints, wallpaper, wall art, candles, scents and clothes for the home. The brand is elegant, simple and high quality, keeping true to Kelly's core values.
She is an ambassador for the Prince's Trust and the Prince's Initiative for Mature Enterprise, Kelly is also an ambassador for the government's GREAT campaign and works with UK Trade and Investment mentoring small and medium size businesses. As an entrepreneur herself, Kelly hopes to inspire and help nurture younger and older British entrepreneurs. In 2012 she joined the popular BBC TV show 'Dragon's Den' as one of the dragons, bringing a creative aspect to the show.
Fee range:
Please Enquire