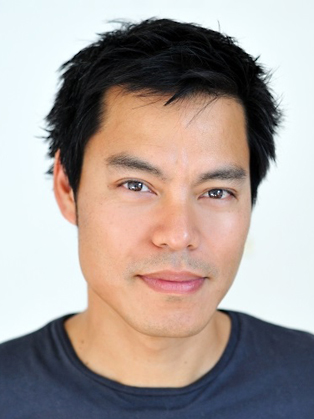 Best known for:
Professor Kevin Fong OBE is best known for being both an astrophysicist and medical specialist who worked alongside NASA.
Summary:
Kevin has worked as a doctor with NASA and now he currently flies as part of a Helicopter Emergency Medical Service (HEMS) crew in the UK. He is a frontline emergency physician whose expertise lies in understanding teamwork, risk management and decision making under extreme pressure.
Biography:
Fong has degrees in astrophysics, medicine and engineering and is also something of a renaissance man. Having worked with NASA's human space flight programme in Houston, he also has a unique perspective on science, technology, exploration and the limits of the human body which he has brought to life in his incredible talks inspiring a global audience at both public and corporate events.
Professor Fong is the clinical lead for medicine at CASE. As well as working as NASA's Human Adaption and Countermeasures Officer at Johnson Space Centre, Houston. During which he investigated the effects of long duration space flight on the human body and took part in their Artificial Gravity Pilot Study.
Professor Fong OBE has also brought his expertise to both television and radio. He co-presented "Astronauts: Do You Have What It Takes" and "Operation Gold-rush" with Dan Snow. He wrote and presented "Space Shuttle: The Final Mission", To Boldly Go and several Horizon programmes including "We Need to Talk about Death, Cyber Attack", "Back from the Dead" and "How to Avoid Mistakes in Surgery." He presented Channel 4's Extreme A&E and his radio documentaries include Game Changer: Fortnite on 4 and Trauma Medicine: The Fight For Life on BBC Radio 4.
Professor Kevin Fong has insights into many different areas of expertise such as planning, engineering and psychology to understand risk and decision-making as well as human reactions. Fong has studied the history of science and medicine to provide an insight into how humans have learned to deal with extreme situations both physical and mental.
Fong hosts a podcast entitled "13 minutes to the moon" which is produced by Andrew Luck-Baker and Rami Tzabar for the BBC World Service. In 2019 the podcast won Best Factual Podcast at the AIB Awards in which the prize was shared with Hans Zimmer, the original music composer for the series.
In 2013 Professor Kevin Fong released a book titled "Extremes: How Far Can You Go To Save A Life?" demonstrating the impact of extremes on the human body by using his own body as a 'guinea pig'. His publication went on to win an American Association for the Advancement of Science Award in 2015. He was then awarded an OBE in 2019 for his services to science, medicine and healthcare as part of the Queen's Birthday Honours.
Topic areas
Risk
Science
Space
Health & Medicine
Technology
Fee range:
5,000-10,000 GBP
Testimonials:
The best I have heard at any conference
The Higher Education Academy.