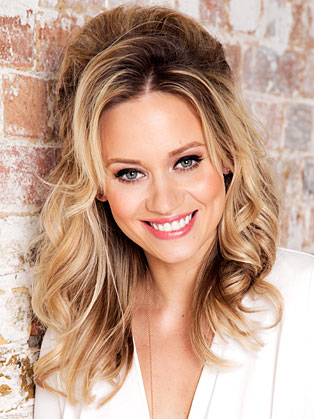 Best known for:
Kimberly Wyatt is an American singer, dancer, choreographer and television personality.
Summary:
Kimberly Wyatt is best known as a former member of the American pop/R&B girl group and dance ensemble the Pussycat Dolls. Kimberly is a super awards host, presenter and equally happy doing fireside chats and keynotes.
Biography:
Grammy nominated artist Kimberly Wyatt has sold 15 million albums and 40 million singles sales worldwide. She has reached pop success all over the world touring with one of the biggest selling girl groups of all time, the Pussycat Dolls.
Kimberly began dancing at the age of seven. At 14, the talented teen earned scholarships to the world-renowned Joffrey Ballet and Broadway Dance Center, both based in New York. Then, in 2001, she moved to Los Angeles to pursue a career in dancing, and it paid off. 2003 saw Kimberly bust her moves in the Black Eyed Peas video Shut Up, and she was soon spotted by Robin Antin, the founder of the Pussycat Dolls. The rest, as they say, is history...
The Grammy-nominated girl group sizzled onto the pop scene in 2005 with their debut album, PCD, and had a string of hits, including Don't Cha and Stick Wit U, both of which reached number one in the UK charts. Their success continued with the 2008 release of sophomore album, Doll Domination, which featured the fiendishly catchy When I Grow Up. In 2009, the Pussycat Dolls accompanied Britney Spears on her comeback Circus tour.
In 2010 Kimberly put her years of training and well founded knowledge to the test when she became a Judge on the hit Sky1 UK show Got to Dance alongside Adam Garcia and Ashley Banjo, the series ran for 5 seasons gaining average viewing figures of 4-5 million. With dance as a leading passion in Kimberly's life she is now an ambassador for The Youth Sport Trust an independent charity devoted to changing young people's lives through sport. Kimberly is dedicated to helping all young people to achieve their full potential in life and will work with the YST through 2016 to deliver a danced based brand for physical and mental health, promoting confidence through an estimated 12,500 UK schools.
Kimberly has just finished filming popular dance show, Taking the Next Step for CBBC, which will be on screen in early 2016.
In 2015, Kimberly won the hearts of the British public when she was crowned Celebrity Masterchef Champion. Renowned for her fresh approach to family cooking, Kimberly's food ethos is based on creating healthy and clean recipes suitable for all family members, including babies and toddlers.
Kimberly has recently speared in high profile campaigns for Maxinutrition, Monster, Tesco, Old El Paso, SURE and Pretty Polly. Today, Kimberly lives in the UK with her supermodel husband Max Rogers, baby daughter Willow and her pet dogs Cupid and Ty.
Fee range:
Please Enquire