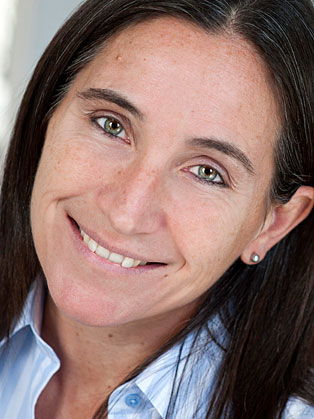 Best known for:
Lara Morgan is the Founder of Pacific Direct and a serial Entrepreneur.
Summary:
Lara Morgan is widely known for building her own global leading licensing business, Pacific Direct. Over 17 years, she made luxury toiletry products for YSL, Bulgari, Penhaligons, Aveda, The White Company, Elemis and many others while steering Pacific Direct to become a world leading licensing business. In 2008, she sold her majority shareholding for £20million.
Biography:
Lara Morgan invests her time in fast growth companies and driving great British innovations such as Company Shortcuts, dryrobe, KitBrix and GATE8-luggage. She is also works with UKTI as an Export Ambassador. Having previously exported to 110 countries with Pacific Direct she knows the world of Exports inside out! She's also an expert in leadership and developing talent having learnt through her own experiences of employing 500 employees in an open, fast growth sales culture.
Lara is a high impact, memorable and well-respected speaker with a practical open and approachable style. She is a proven multi-cultural business leader who only speaks from experience and with a palpable conviction and honesty about the mistakes she has made. A powerful communicator, Lara leaves an indelible impression but always gives massive take-away knowledge, ready to apply and add significant value in any engagement.
Lara has been a finalist in Ernst and Young Entrepreneur three times and was a finalist in the Veuve Clicquot Businesswoman of the Year Awards. She is the author of the Amazon bestselling business book, 'More Balls Than Most' and was a co-founder of Start Up Britain. A proud mother of three, Lara is also a regular commentator on current affairs and business issues with Sky News and BBC News, and has also appeared on the BBC2's 'The Apprentice: You're Fired' show. Taking it all in her stride, Lara also manages to stay fit competing in triathlons, including the World Triathlon Championships!
Lara has delivered talks in many formats, including after-dinner speeches, lunchtime salons, management off-sites, trade events, board briefings, motivational events and public seminars.
Lara's speaking topics include:
Relentless sales and marketing
Creating a culture of winning
The competitive game of international business
Leadership
Innovation and product development
Maximizing value by planning your exit – you don't have to sell it!
Inspiration to sustain entrepreneurship
Growing your business
The importance of ventures and partnerships
The Pacific story of success
Fee range:
Please Enquire
Testimonials:
Lara Morgan is a straight talking, down to earth businesswomen who shares her journey in a compelling manner that the audience loves. Taking Pacific Direct from her first sale at the Dorchester Hotel to a £20m business in 18 years (retaining 99% ownership along the way), Lara has so many valuable lessons to share with entrepreneurs and business people alike. I have heard Lara speak at her book launch at Coutts & Co ("More Balls Than Most" – a great read), London Business School E100 club and latterly at the INSEAD Alumni Entrepreneurs Group – Lara always delights her audience. She is a master of explaining international business growth strategies, difficult negotiations and complex exit terms in a language that everyone understands. If you seek a panellist, speaker or keynote, I can't recommend Lara highly enough!
Charlotte Mason - Co Chair at INSEAD UK Alumni Entrepreneurs Group
Lara Morgan is that rarest of individuals – a highly successful entrepreneur who has distilled the lessons learned along her journey and is able to share them with others embarking on their own. If you don't have the time, money or inclination for a 'real-life' MBA, then listen to Lara.
Simon McNeill-Ritchie, Managing Director at Franchising Works