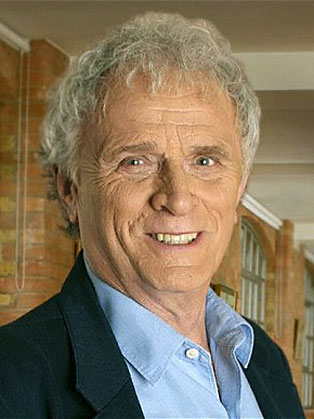 Best known for:
Laurie Taylor is a legendary English sociologist and radio presenter originally from Liverpool.
Summary:
Laurie Taylor's career has included stints as a teacher, a salesman, and actor, and as a lecturer and Professor of Sociology at York University, where he supposedly became the model for Howard Kirk in Malcolm Bradbury's 1975 campus novel The History Man.
Biography:
Laurie Taylor began his broadcasting career as a regular contributor on Robert Robinson's Stop the Week.
He was educated at St Mary's College, Liverpool, the Rose Bruford College of Drama in Kent, and Birkbeck College, University of London where he obtained his BA. He then went on to do an MA at Leicester University.
Laurie's career began with a stint as a librarian, after which he became a professional actor, then an English teacher before joining the Sociology Department of the University of York, where he went on to become Professor of Sociology.
Laurie Taylor returns to the screens for In Confidence, where he interviews 61 prominent figures about their lives and careers, beginning with singer-songwriter, actor and activist Harry Belafonte. The book 'In Confidence: Talking Frankly about Fame' is available now.
He is a consultant, writes for newspapers and magazines, contributes to television programmes and is an accomplished public speaker.
Fee range:
Please Enquire