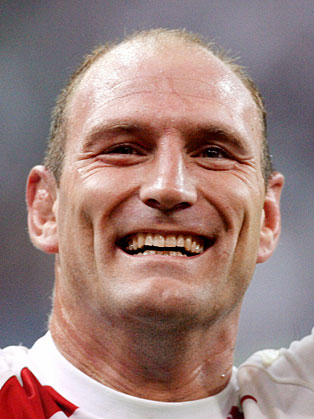 Best known for:
Lawrence Dallaglio is best known for being a former Rugby Union player.
Summary:
Lawrence Dallaglio is a retired English Rugby Union player and former captain of the English national team.
Biography:
Lawrence Dallaglio played as a flanker or number eight for London Wasps and never played for another club, having arrived at Sudbury as a teenager. He was capped in all three positions in the back row, and captained England until a newspaper scandal forced his resignation from that role. He is a regular pundit on BT Sport rugby coverage.
Fee range:
Please Enquire