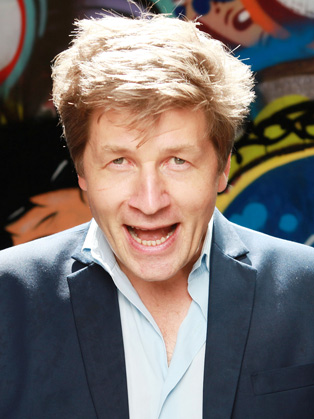 Best known for:
Leo Johnson is the Co-Founder of Sustainable Finance, now a part of the PwC group.
Summary:
Leo Johnson is a Sustainability expert. He is the Co-Founder of Sustainable Finance, and advisor to over fifty global banks and businesses. He helps pinpoint trends, and presents the risks and opportunities for business and finance.
Biography:
Leo Johnson, Head of PwC's Disruption practice, co-presents Radio 4's flagship series "FutureProofing", exploring the big ideas and innovations re-shaping business and society. He explores ‪the cutting edge in exponential technology, probing game changers both short term and long, from autonomous transport and payment by data to radical life extension, quantum computing, and the RFID chipped workforce. What, in the Tsunami of exponential technology, is real? What is hype? And what is the impact going to be on business?
After Oxford and INSEAD, Leo joined the World Bank as a Resource Economist before co-founding the boutique advisory firm Sustainable Finance, since acquired by PwC Group. He is now a Visiting Business Fellow at Oxford University's Smith School of Enterprise & the Environment, a judge on the Financial Times' Boldness in Business awards, and a regular presenter for BBC World. TV credits include Changing the Rules, Down to Business, One Square Mile and World Challenge.
Leo is an occasional commentator for the Financial Times, New Statesman, Evening Standard and Wall Street Journal. He also co-authored Turnaround Challenge: Business & the City of the Future (OUP 2014).
He is the founder of "Unthinkable Drinkable Brent", the urban wine and slivovitz making corporative based in Kilburn.
Speech Titles
Scenarios for the Future: harnessing tech for good
Unexplored volcanoes: How to 'FutureProof' your Business
Wild cards: surfing the next wave of disruption
Strategic agility; navigating the new landscape of risk
Fee range:
Please Enquire