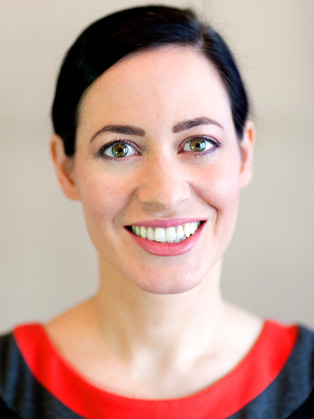 Best known for:
LJ Rich is a TV and Radio presenter best known for presenting BBC's Click.
Summary:
Sci-fi-reading, piano-playing, geek-foodie LJ Rich writes & presents on BBC TV, radio & online. She explains trends & concepts in technology and social media
Biography:
From the age of three, LJ Rich sat at the piano, playing stuff she heard from the radio – with both hands, complete with chords. She couldn't reach the pedals till around three years later. Aged eleven, she was awarded a scholarship to the Royal College of Music.
She then went on to complete a degree in Music at Christ Church College, Oxford, and has since sound engineered for Pete Waterman, toured the USA in a Rock Opera band, and played the piano in front of a wide range of audiences from concert halls and corporate balls to Brian May and Bruce Dickinson.
While presenting for 'BBC Click' LJ Rich has interviewed everyone from the Chairman of Google to the Founder of Twitter. She's driven driverless cars and ridden virtual-reality roller coasters as part of her day job. As well as reporting on tech for the BBC, LJ is a classical pianist and composer with an MA in Music from Oxford and her own music production company. She also builds interactive music installations all over the world, and enjoys giving interactive presentations from Harvard to Tokyo on her adventures in music and technology.
LJ regularly writes and presents for national television and radio, explaining trends and concepts in technology, social media and consumer electronics. LJ listens to pretty much every musical genre, and can talk for ages about the parallels between classical and contemporary music, the power of twitter, and the joy of good science fiction.
Fee range:
Please Enquire