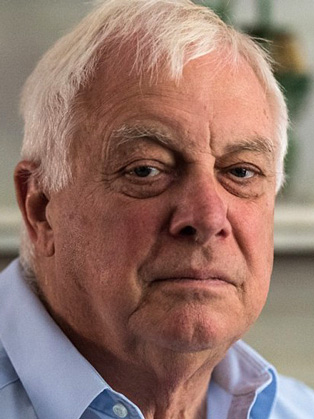 Best known for:
Lord Chris Patten is the former chairman of the BBC Trust, chancellor of Oxford University and co-chair of the UK-India Round Table
Summary:
Lord Chris Patten is a British politician who served as the 28th and last Governor of Hong Kong from 1992 to 1997.
Biography:
Lord Patten was a member of parliament from 1979 to 1992. He was a minister in the Northern Ireland office and department of education and became minister for overseas development in 1986. He became secretary of state for the environment in 1989 and chancellor of the Duchy of Lancaster and chairman of the Conservative Party in 1990. He was made a privy counsellor in 1989 and a companion of honour in 1998.
Lord Patten was appointed governor of Hong Kong in April 1992, a position he held until 1997, overseeing the return of Hong Kong to China. He was chairman of the Independent Commission on Policing for Northern Ireland set up under the Good Friday Peace Agreement, which reported in 1999. In September 1999 he became European commissioner for external relations, a post he held until November 2004. On leaving office in Brussels he was made a Life Peer and took his seat in the House of Lords in January 2005.
He was chancellor of Newcastle University from 1998 – 2008 and was elected chancellor of Oxford University in 2003.
His publications include What Next? Surviving the 21st Century (2008); Not Quite the Diplomat: Home Truths About World Affairs (2005) and East and West (1998), about Asia and its relations with the rest of the world.
Fee range:
Please Enquire