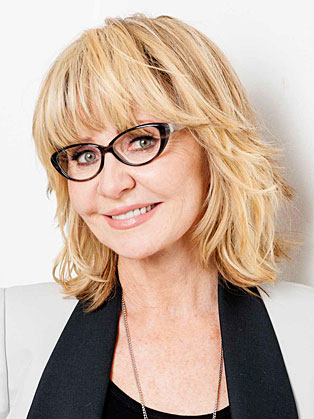 Best known for:
Lulu is best known for her role in the entertainment business from the 1960s.
Summary:
Lulu is a Scottish singer, actress, and television personality.
Biography:
As a teenager, Lulu toured the northern clubs with her band, "the Luvvers". After her initial success with a cover of "Shout" reaching number 7 in 1964, Lulu went on to establish herself as one of the biggest-selling British female singers of the 1960s. She made her film début in To Sir, With Love (1967), starring Sidney Poitier and performed the title song, which went to No. 1 in the U.S., but was only released as a B-side in the UK with the A-side, "Let's Pretend", making number 11. She was one of four joint winners of the 1968 Eurovision Song Contest with "Boom Bang-a-Bang". In 1969, she married The Bee Gees' Maurice Gibb, and moved more into family entertainment, building on the success of her self-titled BBC television show. After her divorce, she collaborated with David Bowie on the song, "The Man Who Sold the World," which reached number 3 in the UK charts, and sang the title theme to the James Bond feature The Man with the Golden Gun (1974), both in 1974.
After marriage to celebrity hairdresser John Freida, Lulu's career moved more into occasional adverts and pantomimes. The 1990s saw her divorce again and, in 1993, she released the hit album, "Independence". Along with her brother, she also penned the song, "I Don't Wanna Fight", which was performed by Tina Turner.
Aged 44, she finally topped the UK charts with the British boyband, Take That with a cover of "Relight My Fire".
In 2002, she released an album of duets entitled "Together", featuring the likes of Paul McCartney, Elton John, Cliff Richard, Sting and Ronan Keating, with a best-selling autobiography. In 2003, she released her "Greatest Hits" album, which debuted at number 35 in the UK charts.
Fee range:
Please Enquire