Back
Major General Jonathan Shaw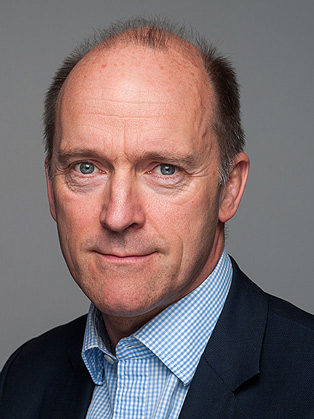 Best known for:
Major General Jonathan Shaw CBE is a former British Army officer.
Summary:
In presentations Major General Jonathan Shaw CBE separates threats from hype, shows how human error is the main area of weakness and explains how to embed the necessary behavioural changes. He also explores the part cyber plays in the politics of power and describes an armed forces model of leadership that's far more progressive than many imagine.
Biography:
Commissioned into the Parachute Regiment in time to be a platoon commander during the Falklands War, Major General Jonathan Shaw would subsequently command on operations around the world at every rank up to 2*, his last command being the Multi-National Division in southern Iraq in 2007. Jonathan also served as Head of Counter-Terrorism at the MoD during 2000-2001, was Director of Special Forces 2003-2005, became Assistant Chief of Defence Staff (International Security Policy) in 2009, and finally served as Assistant Chief of Defence Staff for Global issues, in 2011. This latter involved being the creator and first head of the UK Defence Cyber Security Programme, working to the Cabinet Office and across Whitehall as well as to the Ministry of Defence. He retired from the British Army in 2012.
A regular commentator on defence issues in the national press and media, he writes for the Financial Times, Guardian, Independent, and London Review of Books, amongst others, whilst frequently providing analysis for the BBC, Sky News, and other national outlets.
Since retiring from the Armed Forces, Maj. Gen. Shaw has worked in the fields of technology and, increasingly, Explosive Hazard Threat Mitigation, as chairman of Optima. Whether seeking to clear liberated battle areas in order to help safe population returns, or to educate local forces in how to mitigate threats, or assisting in the development of leading C-IED techniques and technology, Jonathan leads a company that is committed to countering the threat posed by Improvised Explosive Devices. His close collaboration with governmental groups, multinationals, and influential think tanks is critical in developing this field.
Jonathan read Politics, Philosophy and Economics at Trinity College Oxford.
Speaking Topics:
Leadership (how to lead in changing and challenging circumstances; lessons from the military and Special Forces);
Cyber security/digital transformation (the human dimension);
Geo-politics, particularly the middle east.
Fee range:
Please Enquire
Testimonials:
Jonathan Shaw listens first and then delivers the message you need your people to hear. His clarity of thought and expression, and deep understanding of people is impressive revealing the true nature of the relationship between leadership and followership, and the creation of authority, trust and confidence in teams regardless of hierarchy. Using stories and examples grounded in his personal involvement in historic events and his post military career, he has an ability to bring into sharp focus the clear parallels between contemporary military approaches to leadership and the challenges so many commercial organisations face in a shifting environment .,. and does it with humour, conviction and humility. He kept our audience of (generally sceptical) senior lawyers gripped for nearly an hour and they consistently plucked quotes from his speech to use in the context of their own conference talks later in the day - imitation being the highest form of flattery! We highly recommend Jonathan as a keynote speaker.
David Raine, CEO, Penningtons Manches LLP