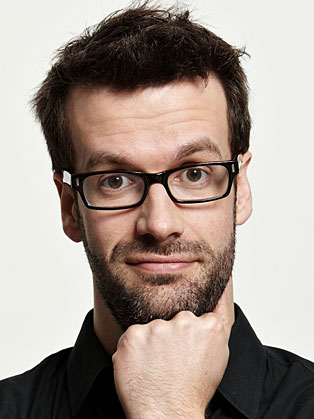 Best known for:
Marcus Brigstocke is best known for his comedy career.
Summary:
Marcus Brigstocke is an English comedian, actor and satirist who has worked extensively in stand-up comedy, television, radio and theatre.
Biography:
Marcus began his comedy career at Bristol University where he performed stand up and character shows and soon won the BBC New Comedian of 1996. He has since emerged as a major comedy, writing and acting talent, performing in the UK and beyond and has become a regular voice on BBC Radio with an impressive list of TV and film credits.
The Edinburgh festival has been a regular haunt for Marcus, and has seen him receive a great deal of critical acclaim.
Radio 4 has become a second home for Marcus as he is rarely off the 18.30 slot in one form or another. He is the regular angry young man on The Now Show with Punt and Dennis. He has written and recorded three series of Giles Wemmbley-Hogg Goes Off and The Museum Of Everything with Danny Robins and Dan Tetsell. He plays the head of Unthinkable Solutions in Think The Unthinkable. Other recordings include Just a Minute, Newsquiz, The Today Program, and the wonderfully silly 99p Challenge. He played a starring role in the first series of 2000 Years Of Radio and also made Risking Everything, a serious investigation in to the world of insurance.
On the big screen he has appeared in Richard Curtis' movie Love Actually as a Radio DJ interviewing the wonderfully jaded Billy Mack (Bill Nighy). He went to Berlin with Kevin Spacey to film Beyond The Sea - the life story of Bobby Darin. In the forthcoming Piccadilly Jim Marcus appears with Sam Rockwell and Tom Wilkinson as 'man having sex under stairs', a small but vital role. He also played a desperately ambitious and tragically unable arts presenter in A Short Film About John Bolton.
Fee range:
Please Enquire