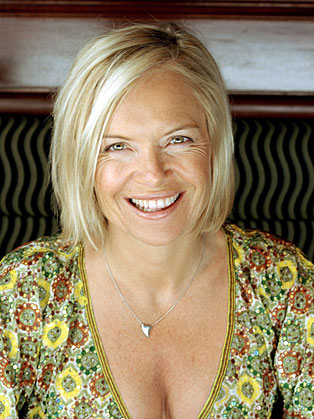 Best known for:
Mariella is an acclaimed and respected journalist and TV presenter
Summary:
Mariella has firmly established herself at the top end of opinion forming journalists and TV presenters in the UK. Defying any attempt to pigeonhole her skills and talents Mariella has made her mark on a wide variety of programmes and writes regularly for the Observer, and other publications.
Biography:
Mariella Frostrup was born in Oslo, brought up in Ireland and has lived in London since the age of sixteen. She rose to fame as host of late night series 'The Little Picture Show', and 'Look who's talking with...'
Mariella has had her own column for The Sunday Times, writes numerous other newspaper and magazine articles, and has interviewed many of the top names in the music and film worlds including Paul McCartney, Tom Berenger, Sigourney Weaver, Timothy Dalton, George Michael and Phil Collins. She writes the News of the World's weekly film review page and a monthly article for Esquire. She has also been a regular panellist on the BBC's 'Going for a Song' and a guest on Parkinson's radio programme.
Mariella's chat show 'Brunch' attracted such guests as Salman Rushdie, Oliver Stone and Michael Palin. She has also presented 'The Car Show', as well as the Empire Film Awards which she co-hosted with Phill Jupitus.
Beyond being in demand as a live events presenter and awards host, with her trademark dulcet tones, Mariella is also one of the country's most sought-after voice over artists.
If you asked Mariella about the highlights of her career so far, she will probably mention being invited to interview Kermit The Frog at the Oxford Union.
Fee range:
Please Enquire