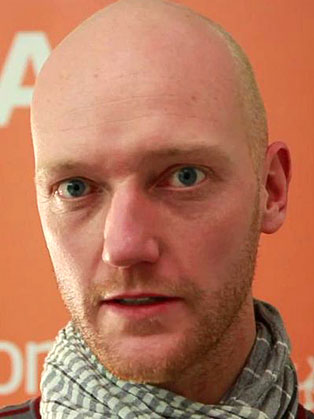 Best known for:
Mark Champkins is best known for his work at London Science Museum.
Summary:
Mark Champkins, is a product designer and the London Science Museum's first "Inventor in Residence".
Biography:
Mark studied Manufacturing Engineering at Churchill College, Cambridge and Industrial Design Engineering at the Royal College of Art (RCA). He has designed and launched over thirty of his own products, selling over a quarter of a million units. Mark is a fellow of the Royal Society for the encouragement of Arts, Manufacturers and Commerce and an industry advisor to Cambridge University's Engineering Department, providing input on course structure and content for the undergraduate tripos.
Whilst at the RCA he won British Inventor of the Year, for designing Self Heating Crockery a range of plates, cups and bowls that heat up to sixty degrees at the touch of a button. The crockery will keep warm for 30 minutes, and can be recharged and reused over and over by simply being washed in hot water or cleaned in a dishwasher. The crockery featured on Tomorrow's World.
On graduating, Mark worked at the RCA's research dept on a 12 month project to investigate how good design could improve standards of education in the UK. During his research, he spotted an opportunity to collaborate with teachers and pupils create products that help enhance concentration in lessons. Capitalising on the research, in 2004 he started Concrete Design to design and manufacture products to help pupils concentrate whilst in lessons.
In 2007, Mark pitched the Concentrate on BBC Dragons' Den, winning investment of £100'000 from Peter Jones. The products launched in John Lewis the same year and now sell through retailers across the UK and Europe. Mark has designed, developed and launched over a dozen Concentrate Products.
In 2011, Mark was appointed the as the first ever "Inventor in Residence" at the Science Museum in London. The aim of the residency is to create products and inventions, inspired by the Museum Collections, that spark an interest in Science, Design and Engineering, often incorporating intriguing scientific phenomena or ideas.
Fee range:
Please Enquire