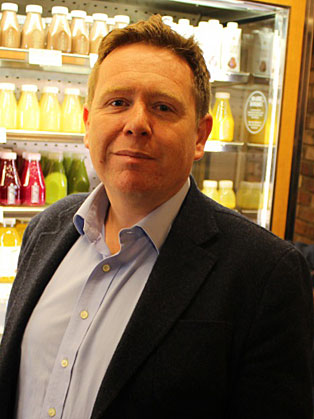 Best known for:
Mark Palmer is the Marketing Director for Pret A Manager.
Summary:
The former Marketer of the Year now advises other rapid growth consumer businesses. Mark advocates outsourcing to increase speed, investing in brand as opposed to machinery. He also argues that nobody should be afraid of niche markets.
Biography:
Many would have seen it as a match made in heaven when the affable Palmer took on the marketing director role at the popular sandwich chain in January this year, after a spell as a consultant for the business. Pret's marketing has always been predominantly based in-store, with its products, service and branches doing its brand-building work.
Since Palmer joined, there appear to have been a few tweaks to the products and stores. He has made a speciality of marketing brands with enviable levels of customer loyalty, having made his name as Green & Black's marketing director before he left in 2008.
Fee range:
Please Enquire