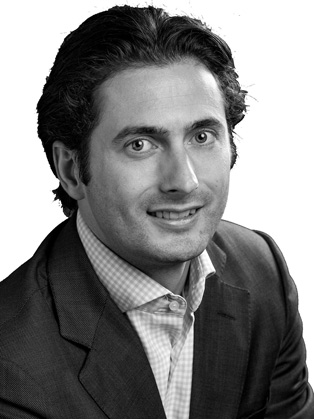 Best known for:
Mark van Rijmenam is Founder of Datafloq.
Summary:
Mark van Rijmenam is a highly sought-after international public speaker, a Big Data strategist and author of the best-selling book Think Bigger - Developing a Successful Big Data Strategy for Your Business.
Biography:
Mark van Rijmenam is Founder of Datafloq.com. Datafloq is the One-Stop Source for Big Data, creating the Big Data ecosystem by connecting all stakeholders within the global Big Data market. Datafloq connects data and people.
He is an entrepreneur with a drive for (disruptive) innovation and to make a difference and inspire others. His objective is to be a catalyst for global innovation and to enable organizations and societies to tackle some of the world's biggest challenges. He is named a global top 10 Big Data influencer.
Van Rijmenam believes in sustainable, social and economic responsibility when doing business or creating companies. Let's use the latest trends such as Big Data, Robotics, Virtual reality, Artificial Intelligence, Nanotechnology or 3D printing to change and improve the world and create a better place for all. He is aware of the latest trends in the world that impact organisations.
Currently, he is a PhD Candidate at the University of Technology, Sydney. He has received two scholarships to do so. His research question is how organizations can use Big Data, Blockchain and Artificial Intelligence to remain competitive.
Van Rijmenam is a leading authority on Big Data and how organizations should build a data-centric organization. Van Rijmenam's keynote speeches are inspirational and provide the audience a deep understanding about the accelerated change that we are currently experiencing.
Thanks to his broad knowledge of major trends that affect our society and organizations, he can inspire your audience about what's happening and how you should be ready for the changes ahead. He can provide you with a glimpse of the future and how your organization should be ready for it. Using countless inspiring examples of organizations from around the world, Van Rijmenam provides handles how to get started with Big Data.
Trends such as the Internet of Things, the Industrial Internet, Quantified-Self, 3D printing, Big Data, Real-time analytics are changing our world and how we should do business. If you wish to be ready for a data-driven future, Van Rijmenam is the right person to have at your event, conference or meeting.
Topic Areas:
Big Data in Business; How to be ready for a data-driven future

A Changing Society and Disruptive Innovation; Accelerated change is the only constant, which trends will affect your organization the most
Inspiration and Motivation; how to prepare your business for the unknown
Fee range:
Please Enquire