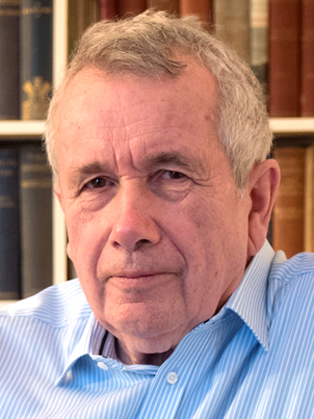 Best known for:
Martin is best known for being Britain's UNICEF Ambassador former battlefields reporter and newsreader.
Summary:
In 1997, Martin Bell OBE broke the trend and became an Independent MP; the first in 50 years. Martin Bell, a widely respected former BBC reporter and a tireless campaigner for trust in politics. Martin Bell was the BBC's War Correspondent and has covered some of the worlds most difficult and dangerous news stories. Martin is currently the British ambassador for UNICEF. He is also a author, with multiple successful books being published.
Biography:
Born in Redisham Suffolk in 1938. Educated at Taverham Hall School in Norfolk, The Leys School Cambridge, King's College Cambridge and on active service in the ranks of the Suffolk Regiment in Cyprus (1957-59).
Joined the BBC Newsroom in Norwich in 1962. Transferred to the BBC in London as a Grade B reporter in 1964. Became Diplomatic Correspondent in 1977 and Chief North American Correspondent in 1979.
Assignments included the emergency in Northern Ireland 1968-1974 and wars in Vietnam, Nigeria, Angola, Rhodesia/Zimbabwe, the Middle East (1967 and 1973), Nicaragua, El Salvador, the Gulf (1991), Slovenia, Croatia and Bosnia. Wounded by mortar fire in Sarajevo in 1992. Gave evidence five times in the War Crimes Tribunal in The Hague.
In 1997 he defeated Conservative MP Neil Hamilton in the Cheshire constituency of Tatton to become the first elected Independent MP since 1951. Served on the House of Commons Standards and Privileges Committee 1997-2001. He was his own Chief Whip and described in the press as 'a paid up member of the awkward squad'.
In 2001 he was appointed a Goodwill Ambassador by UNICEF UK. His assignments included Tajikistan, Afghanistan, Darfur, Iraq, Malawi, Democratic Republic of Congo, Somalia, Yemen, South Sudan and Lebanon.
Royal Television Society Reporter of the Year in 1976 and 1993. Awarded the OBE in 1993. Honorary degrees from the University of Derby, Robert Gordon University Aberdeen, the University of East Anglia and Kingston University. In 2007 he won the Sandford St Martin prize for religious broadcasting. He has had a chrysanthemum named after him, a calypso written against him and been a winner of Celebrity Mastermind. He is the President of the Beccles Society and the Suffolk Concert Band.
He has written eight books: In Harm's Way (1995), An Accidental MP (2000), Through Gates of Fire (2004), The Truth That Sticks (2007), A Very British Revolution (2009), For Whom the Bell Tolls, Light and Dark Verse (2012), The End of Empire (2015) and War and the Death of News: Reflections of a Grade B Reporter (2017), nominated for the Parliamentary Book Awards. His ninth book, a history of peacekeeping, will be published in June 2020.
Martin is a charistmatic and seasoned keynote speaker and awards host happy in front of 1,000 surgeons to a group of aspirational students. Martin is also comfortable talking on fact about the terrible disaster that afflicted him last year and his road to recovery.
Fee range:
Up to 5,000 GBP
Testimonials:
He was our rock...if Bell could get hurt in the Big City, then no one was safe.
John Sweeney
Wry, funny and trenchant – saluting the end of an era.
Kate Adie
Written with passion and clarity, this book is an essential read for all who value truth and integrity in journalism.
Terry Waite