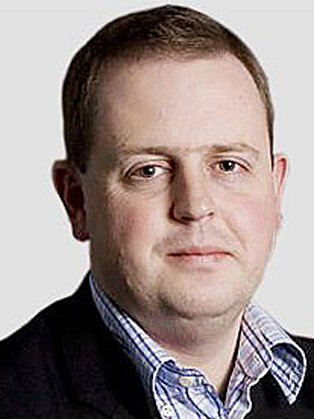 Best known for:
Matthew d'Ancona has been The Sunday Telegraph's political columnist for over a decade and is renowned for his Westminster contacts.
Summary:
Matthew d'Ancona writes a weekly column for the Guardian. He was previously editor of the Spectator and also writes for the Evening Standard and GQ. He was the Sunday Telegraph's political columnist for 19 years. He is a visiting research fellow at Queen Mary University of London, author of several books including In It Together: The Inside Story of the Coalition, and chairman of the thinktank Bright Blue.
Biography:
Matthew d'Ancona is a political columnist for prestigious publications such as The Guardian, Evening Standard, International New York Times and GQ. He is also an author and was Editor of the Spectator from 2006-2009, leading the publication through the digital age.
Editor of the Spectator from 2006 to 2009, Matthew had previously been political columnist and Deputy Editor at The Sunday Telegraph.
Matthew D'Ancona was named Current Affairs Magazine Editor of the Year in the British Society of Magazine Editors Awards in 2007. Under his editorship, the Spectator achieved record circulation and transformed its online presence.
He has also written acclaimed novels and books on early Christian theology. Alongside writing his columns, he is also a regular presenter on Radio 4's Week in Westminster and a Visiting Research Fellow at Queen Mary University.
After joining The Sunday Telegraph in 1996 as deputy comment editor and columnist, he became Deputy Editor, and wrote a weekly political column in The Sunday Telegraph for a decade. Matthew took over editorship of The Spectator from Boris Johnson.
He is currently chairman of the liberal conservative think-tank Bright Blue.
He is an engaging and interesting conference and after dinner speaker on politics and current affairs.
Fee range:
Please Enquire