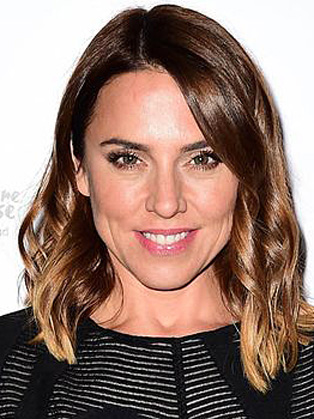 Best known for:
Mel C is an English singer, songwriter, actress and television personality best known for being a member of the Spice Girls.
Summary:
Mel C was one of the five members of the Spice Girls, in which she was nicknamed Sporty Spice, and sold over 100 million records worldwide as a group.
Biography:
Melanie C didn't set out to make the riskiest album of her career. She didn't plan to surprise her fans with a set of songs so radically different from her previous records that even her vocals have undergone a reinvention. She certainly didn't seek out producers primarily known for working with grime and R&B stars, although she's thrilled to have them on board. When she started writing her sixth, solo album of original material three years ago, there was only one rule – that there were no rules.
Version Of Me is Melanie's first fully electronic album. It began with a desire to shake up her sound and be more experimental, took her from studios in L.A. to a garden shed in south London and resulted in the freshest, most contemporary-sounding music she's ever made.
"I wanted to make an album that I would listen to now," says Melanie. "I love playing my old hits live, but like everyone else, my tastes have moved on. I'm not a leftfield artist, I never will be. I write pop songs, but my aim this time was to approach every aspect of them differently, to be more creative with structure and sounds. Songs didn't have to have a pre-chorus or be three minutes long. They might have real instruments or they might not. Whatever felt right, I went with."
Version Of Me is a richly-textured, lushly-atmospheric, deeply personal album on which Melanie's distinctive vocals are reined in but set centre stage, on which she lays bare her life over beats, shimmering synths, striking percussion and occasional strings. It's Melanie as you've always known her – adventurous, honest, infectiously pop – but as you've never heard her before.
Stunning first single Anymore takes its funky cue from '80s dancefloors, boasts badass bass, finger clicks and the spirit of Chaka Khan, all utterly at odds with its end-of-a-relationship lyrics. The self-questioning Dear Life is awash with dreamy synths, hi-hats and a catchy, recurring piano motif. Room For Love is a glorious fusion of R&B, muted house beats and a buzzy electro chorus inspired by Melanie's obsession with Jack Garratt's album. The strings-drenched title track is a dramatic, broody, mid-paced ballad about being bullied that harks back to her love of early Massive Attack, on which her vocals bristle with barely-contained rage.
"Lyrics really matter to me," says Melanie. "I'm not a kid. I'm not trying to compete with the young artists out there, although I love a lot of their music. I'm a grown woman, a mother. So much has happened in my personal life in the five years since I made my last album, some of it good, some of it not. All of it's on there, none of it too cryptic. I'm not hiding, I never have. My songs have to be relevant to me. If they mean something else to other people, that's fine, but real meaning, real feelings have to be there from the start."
Similarly, sonically, Version Of Me is Melanie's own take on the music that has inspired her, from the past to the present day, as well as the result of no-holds-barred sessions with collaborators both old and new. Melanie's longtime co-writers Peter Vettese and Adam Argyle were involved from the start, but it was meeting the young south London production duo Sons Of Sonix, whose credits include Stormzy, Tinie Tempah, Wretch 32 and Ariana Grande, that really got the album underway.
"My publishers suggested I meet Sons Of Sonix, who they also represent," recalls Melanie. "I listened to their stuff, which is very R&B and realised that's a road I'd never really been down before and should explore."
Already Melanie had decided to make an electronic album.
"I had several songs I was happy with, that I'd written with various people in time off between other projects, but I felt they were lacking a direction," she says. "I've always made different styles of music – rock, pop, dance, some electronic - but I've never stuck with one style for a whole album."
"Don't laugh, but I was in a yoga class in L.A. when I had an epiphany about making an entirely electronic record. I wish I could say it was a spiritual moment, but it wasn't that sort of class. It was in a very corporate yoga centre in Hollywood. There was nothing 'ohm' about it."
With Sons Of Sonix, Melanie talked through the music she'd long loved – Massive Attack, Portishead, Zero 7, Sia's solo albums before she got famous – and what she was listening to now, from MØ and Major Lazer to Jack Garratt and The Weeknd.
"Funnily enough, I'd recently met MØ," says Melanie. "She's a massive Spice Girls fan and I was asked to present her with the main prize at the Danish Music Awards. I adore her voice and her quirky personality. She's so sweet, she started crying when she saw me. It's amazing how many female artists now, like Adele and Ellie Goulding, cite the Spice Girls as an inspiration."
Room For Love was the first song written with Sons Of Sonix, after discussing their shared infatuation with The Weeknd's Can't Feel My Face. After two more sessions, they had two more songs - the slinky, sax-sampling ballad Loving You Better and Numb, the recently-released, critically-lauded tropical house track credited to Sons Of Sonix featuring Melanie C.
Back in London, sessions continued between Melanie's many other commitments, among them judging on Asia's Got Talent. She teamed up with Tom Wilding and former Rooster frontman Nick Atkinson for the album's title track and then with Tom and Richard Judge for the spectacular shoulder-shaker Escalator.
Blame, the album's oldest song, originally just piano and vocals, was given a brutal, broody makeover, while break-up song Something For The Fire, begun on acoustic guitar in a garden one sunny afternoon with the band Turin Brakes, became a seething statement of intent in the studio. So keen was Melanie to preserve the adventurous spirit of her collaborations that most of her vocals on Version Of Me are the original demos. For the first time, she was involved in every aspect of the album, from the production to the mixes.
"Because the songs came together over a long period of time, it all felt quite easy," she says. "All of a sudden, I had an album. But getting them to work together has made this both my most painful and most rewarding record. Occasionally I worried that maybe I'd gone a step too far, but I know how good these songs are and how much they mean to me. I achieved exactly what I set out to do – make an album of songs I love and that I can't wait to sing live."
Fee range:
Please Enquire